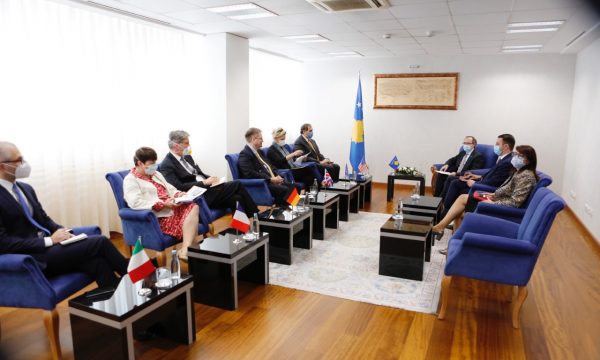 Kosovo's Prime Minister Avdullah Hoti had a series of meetings today to discuss current political and economic developments in the country.
Avdullah Hoti briefed the Ambassadors of the United States, the United Kingdom, Germany, France and Italy, as well as the Director of the EU Office in Kosovo on the priorities of his government and his commitment to economic recovery, including the COVID-19 pandemic, and pledged to resume dialogue with Serbia to normalize neighborhood relations.
Prime Minister Hoti praised the irreplaceable role of QUINT and their continued support in the construction of Kosovo.
Avdullah Hoti also received today KFOR Commander General Michele Risi, with whom they discussed developments in the country with particular emphasis on security issues.
The Prime Minister of Kosovo thanked Commander Risi for KFOR's outstanding work during its 21-year presence in Kosovo, constituting  an important pillar of peace and security. /ibna