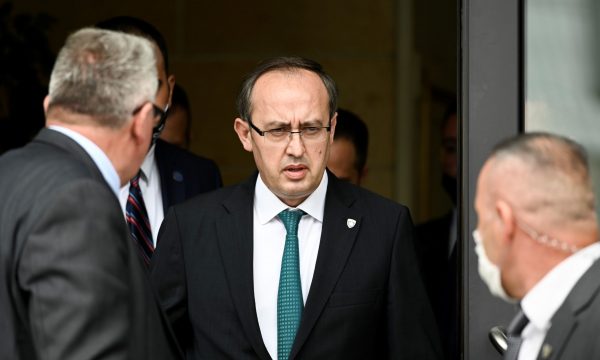 The arrival of the Serbian army to the Kosovar territory and the concerns expressed by the residents living in the border area of ​​Karaqevë, forced the head of the Kosovo government Avdullah Hoti to convene a teleconference today with all the leaders of the security institutions in Kosovo.
The general situation in the country and the coordination of institutional actions in the field of security were discussed at the meeting.
The teleconference was attended by Interior Minister Agim Veliu, Defense Minister Anton Quni, Kosovo Intelligence Service Director Kreshnik Gashi, Kosovo Security Force Commander Lieutenant Rrahman Rama and Kosovo Police Chief Rjashj.
In the context of the video call, Prime Minister Hoti thanked the representatives of the security institutions in the country for their increased commitment to address the situation created as a result of the COVID-19 pandemic. /ibna