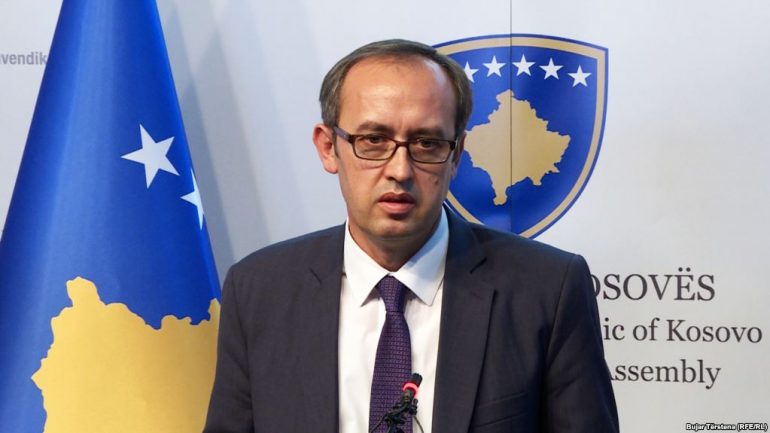 Kosovo Prime Minister Avdullah Hoti has said a meeting of all political parties will be held soon to see if there is a willingness to elect a new president.
"We will soon set up a round table of political parties to explore their mood for the election of a new president", Hoti told the media on Thursday.
Former Kosovo President Hashim Thaci resigned on November 5 after Kosovo Special Chambers confirmed an indictment against him, accusing Thaci of war crimes for his role as a senior member of the Kosovo Liberation Army during the 1998-1999 (KLA) with Serbia. His duties have been taken over by House Speaker, Vjosa Osmani, who also serves as Vice-President. According to the Constitution, the President has six months to carry out this task until Parliament elects a new head of state. Political parties disagree over who should be elected president. The ruling coalition partners lack a majority to elect a new president and must rely on opposition votes.
So far, the leader of the government partner, AAK, in the LDK government, Ramush Haradinaj, has declared his candidacy for the post of President, but the LDK is against it. The opposition Democratic Party of Kosovo (PDK) also says that if the ruling coalition depends on their votes, they should chose the president. Prime Minister Hoti said that each party has its place, so he will ask them all to sit at the round table and discuss the details./ibna