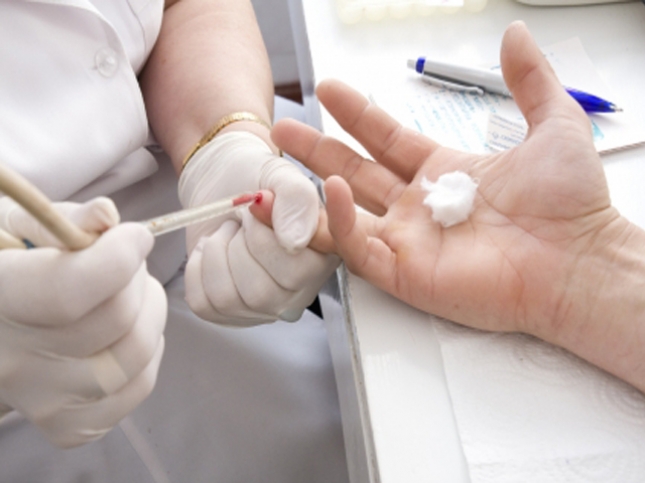 Pristina, November 14, 2014/Independent Balkan News Agency
By Elton Tota
Activities have taken place today in Kosovo on the occasion of World Day of Diabetes. This, with the aim of promoting care for diabetes, its prevention and the adequate treatment of this illness throughout the world.
Kosovo still has no accurate statistics as to how many people have been affected by diabetes, nevertheless, according to the data so far, there are over nine thousands patients who are treated with insulin.
Interested citizens have been able to conduct today the glycemia test and that of the body mass index for free, which shows if a person is diabetic or not. Citizens have also been able to learn what was the ideal weight for their height.
Endocrinologist, Bardhyl Gashi, who is also the head of the Association of Endocrinologists of Kosovo, said that a primary role in preventing diabetes is healthy food, such as vegetables, while according to him, pastries and animal fats must be avoided.
Meanwhile, Igballe Gashi, head of the Association of Diabetics of Kosovo, said that this association tries to raise the awareness of patients for the care that they must show in treating this illness, because according to her, the level of awareness is Kosovo is very low.
Meanwhile, Rina Taparshiku Sejdiu, an intern, said that a large number of citizens are looking to carry out the glycemia test and receive more information on diabetes.
On the occasion of November 14, the World Day of Diabetes, the Endocrinology Clinic at the Central University Hospital of Kosovo and Association of Endocrinology have held lectures on healthy foot and then did tests on students about this subject. /ibna/