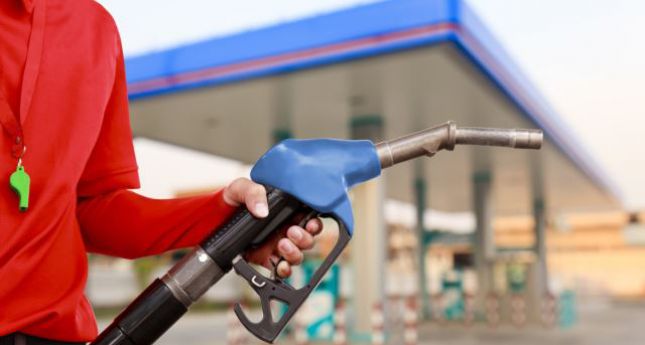 IBNA Special Report
Pristina, January 7, 2015/Independent Balkan News Agency
By Elton Tota
The price of oil in world markets is estimated to be the lowest one in the past five years. A barrel of oil in international markets has fallen by 54%, from 115 USD to 53 USD per barrel (or 159 liters).
But, this falling trend of the price has not been reflected in Kosovo.
Kosovo continues to have the highest price in the region, where a liter of diesel costs 1,14 Euros, while in FYROM, a liter of diesel is sold at 52,5 denars or less than a Euro.
Fadil Berjani from the Kosovo Association of Oilmen says that the high price of diesel in Kosovo comes as a result of the lack of a body which regulates prices in this domain.
"The new government must take immediate action in order to oversee the quality of diesel in Kosovo. If there was a regulatory body, then the price of fuel in Kosovo would be controlled. We have cases when the price of diesel in the international markets falls, but the price still remains high in Kosovo", says Berjani.
Expert of economic affairs, Lumir Abdixhiku says that during this time, petrol stations in Kosovo claim that the price of fuel in Kosovo has risen as a result of the increase of price in international markets. According to him, this would imply that if the price falls in international markets, the same thing must happen in Kosovo too.
"When the price in the world increases, our petrol stations are very attentive to increase it, but when prices go down by 50% in the world, our petrol stations reduce them only by 16%.
Under these circumstances, we come up with two conclusions: the first one (speculative) that petrol stations have agreed not to reduce prices and they should be immediately investigated by the competition authority and secondly, there's not a lot of competition between suppliers", said Abdixhiku.
Abdixhiku says that under these circumstances, institutions must either license more subjects or regulate the market, as it's the case with the power supply market. Besides petrol stations, Abdixhiku also accuses the government.
"In both cases, the government of Kosovo is interested to have high prices because it charges 35 Euro cent per liter in excise (plus 16% VAT). It's absurd for the citizens of Kosovo to pay excise amounting to the price of a liter (today, the price of a liter of oil in the international market is 0.34 Euros). Diesel is not a luxury product, but a basic product for every other product produced in Kosovo", says he.
Officials of the Ministry of Commerce and Industry say that in the absence of a law which prevents the increase of the price of fuel, fuel companies set the price based on their own interests. According to the Ministry of Commerce, the state has no mechanisms which would stop this.
Nevertheless, in spite of the high price of diesel in Kosovo, there have also been suspicions for the poor quality and this concern has obliged the inspectorate of the Ministry of Commerce and Industry to carry out tests in relation to the quality of diesel in the country. The quality has not resulted to be good. /ibna/