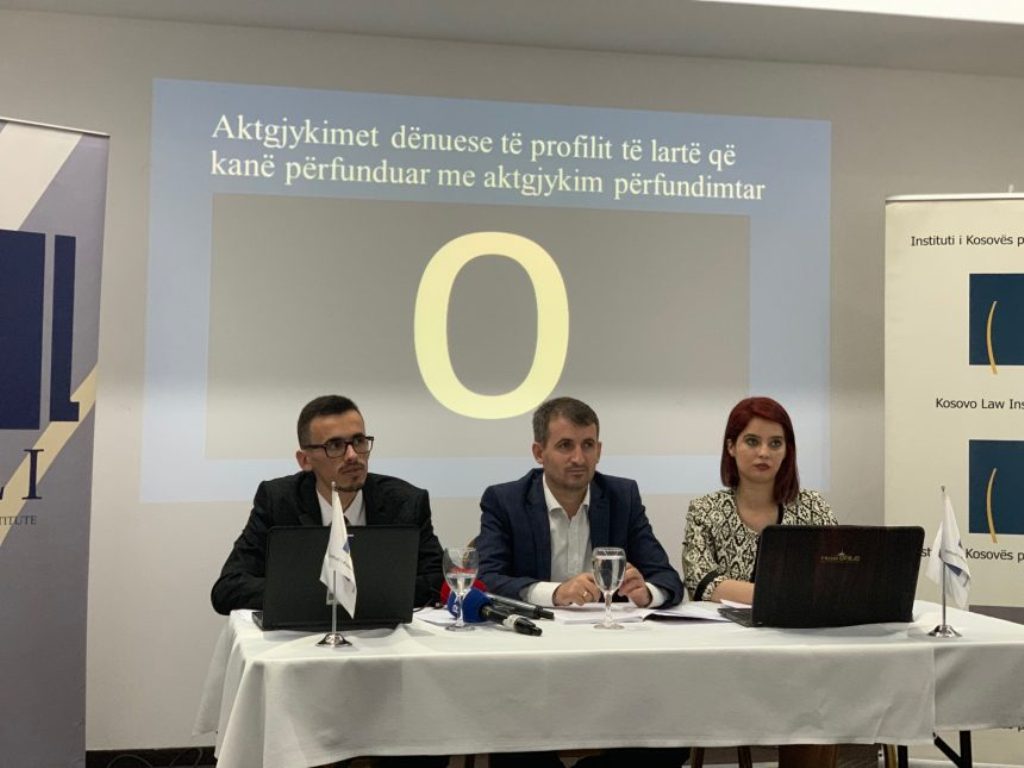 As of December 2015, judicial authorities in Kosovo had targeted 51 cases and 370 people on charges of corruption and organized crime.
But, based on a report released by Kosovo's Institute for Justice, only 15 of these cases have been tried until May this year and none of them included any high profile official.
These cases related to criteria set out by the European Union in relation to the visa liberalization process.
Ehat Miftaraj from this institute says that failing to imprison high profile officials involved in corruption remains a big challenge.
"Based on our research, no high profile official has been sent to prison and no proceeds of crime have been seized. This suggests that the justice system has not worked out", he said.
Medina Kadriu, researcher of this institute, says that as of December 2015, 51 cases involving 372 people have been investigated.
"Although these cases should have been given priority, our institute has noticed that in 90% of them, judges have exceeded legal deadlines".
Analysts in Pristina say that obstacles in fighting corruption could damage the process for the liberalization of the visa regime and Kosovo's accession in international organizations.
Corruption amongst high profile officials in Kosovo continues to remain a challenge which is destroying democracy and slowing down economic development in the country. /ibna/