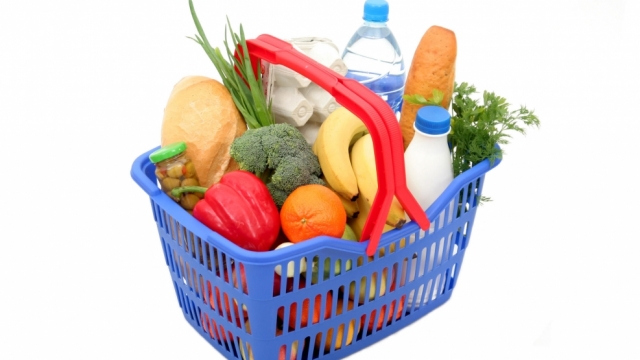 Pristina, April 28, 2015/Independent Balkan News Agency
By Elton Tota
The lack of production and the high percentage of products imported from EU countries has an impact in the living cost in Kosovo.
Kosovo consumers are obliged to pay high prices for goods and products, although their purchasing power is low.
This, due to the fact that around 50% of products which are consumed in Kosovo come from EU member countries and around 40% from the countries of the region.
As far as this reality is concerned, citizens say that Kosovo is leader as far as high prices for basic products are concerned and also about the taxes and fines, which are the highest in Europe and beyond.
They say that the government has its hands deep into the citizens' pockets.
"It's absurd. My monthly salary is 150 Euros, while my power supply bill is 80 to 100 Euros a month. Prices in grocery shops are higher than in European countries and this is strange and unaffordable. I don't know how I will make it", says for IBNA, Flutura Bytyqi from Pristina.
There are some who have compared prices with prices in the most developed European countries.
"The price of milk, oil, sugar and other basic products for a household are not any different to European countries. In England, the average salary is around 2800 Euros a month, while a liter of cooking oil is 1,25 Euros and a liter of milk is 95 cent. A citizen of this country who receives an average salary of 300 Euros, spends almost the same as citizens of European countries. Then, we have nothing to say about the 30% of the population who are unemployed", says Vlora Memeti for IBNA.
Professor of European law at the University of Pristina, Bardhyl Hasan Papaj told IBNA that as a result of the trade deficit from the lack of production, the citizens are paying astronomical prices for products that come from the EU member countries.
"According to official data, around 50% of products in the market of Kosovo come from EU member countries. Prices of these products are much higher and unaffordable because incomes for citizens in Kosovo are lower than in Europe.
He says that in order to improve this situation, Kosovo must see a double digit economic growth, but according to him, this growth cannot be achieved, because the tax policies, although they are being reformed by the new government, are not in favor of the economy.
The head of the Kosovo Chamber of Commerce, Safet Gerxhaliu says that in order to reduce the high trade deficit. There must be support and protection for domestic producers.
"In Kosovo we have a bitter reality, a reality which is lacking a dosage of economic nationalism, a nationalism which is not negative, but which has an effect. This economic nationalism has been practiced even in different countries of the region. In this aspect, if Kosovo produces do not find the necessary space to penetrate in the domestic market, it's very difficult for them to penetrate in other countries", says Gerxhaliu.
According to the latest figures of the Agency for Statistics, consumption per person in 2014 was 1,402 Euros or 116 Euros a month, while household consumption was 7,625 Euros, or 635 Euros a month.
Unemployment is one of the greatest problems in the Kosovo society in the recent years. According to official data, official unemployment rate in Kosovo is over 30%.
Meanwhile, net average salary in Kosovo is estimated to be around 364 Euros. This salary is estimated for the public sector, but the number of employed people and the salary is not known for the private sector.
Representatives of employees and experts of economy say that the value of the average salary in Kosovo is the lowest one in Europe. /ibna/