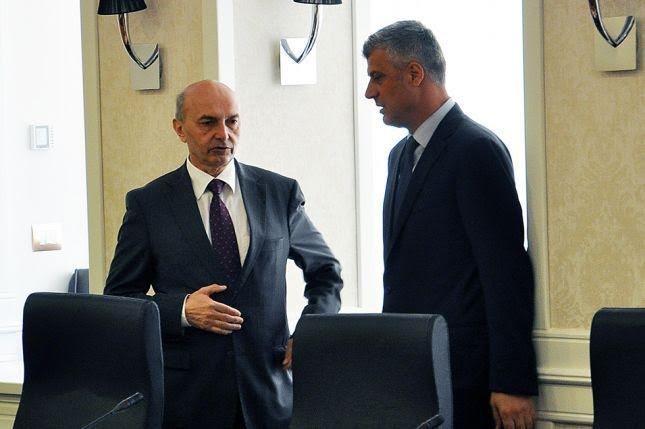 Pristina, 17 August 2015/Independent Balkan News Agency
By Elton Tota
The removal of several PDK officials from the tax administration and their replacement with LDK officials has aggravated relations within the governing coalition.
Vice chairman of PDK, Adem Grabovci has made it clear that to LDK that the removals made by several LDK ministers, have consisted of serious law violations.
"If LDK doesn't respect the joint governing agreement, the country may head to early general elections", Grabovci says.
Meanwhile, Democratic League of Kosovo (LDK) says that there are no reasons for the country to head to fresh elections.
Vice chairman of LDK, Lutfi Haziri says that the coalition of the two largest parties is working well and is offering governing stability.
"Kosovo has an electoral schedule which is being respected and this governing coalition is offering institutional stability. In spite of the difficult decisions taken by the government and parliament, I can assure you that the government is working based on a dynamic plan agreed for by the government partners", Haziri declared.
Meanwhile, representatives of opposition parties and analysts say that the coalition between LDK and PDK is not natural and as such, it will not function for a long time. Leader of the Alliance for the Future of Kosovo, says that the opposition will demand early elections in Autumn.
Haradinaj says that the coalition between LDK and PDK is not natural and that it has been built with the only aim of having 2/3 of the seats in parliament.
Based on the clashes within the coalition, the leader of AAK said that there must immediately be a new political solution.
"There must be a new political solution. Citizens of Kosovo do not see any benefits from the coalition between PDK and LDK. Mustafa's government is weaker than the previous government of former PM Thaci. I hope that Kosovo is immediately given a chance to head to early elections", he says.
Analyst Faik Krasniqi says that the coalition between parties which have hated each other after the war, is the most unnatural coalition.
"That's why the clashes between these two parties were expected to happen. LDK has made a big mistake by forming a coalition with PDK, which according to him, is the party to be blamed about the degradation of the state", he says./ibna/