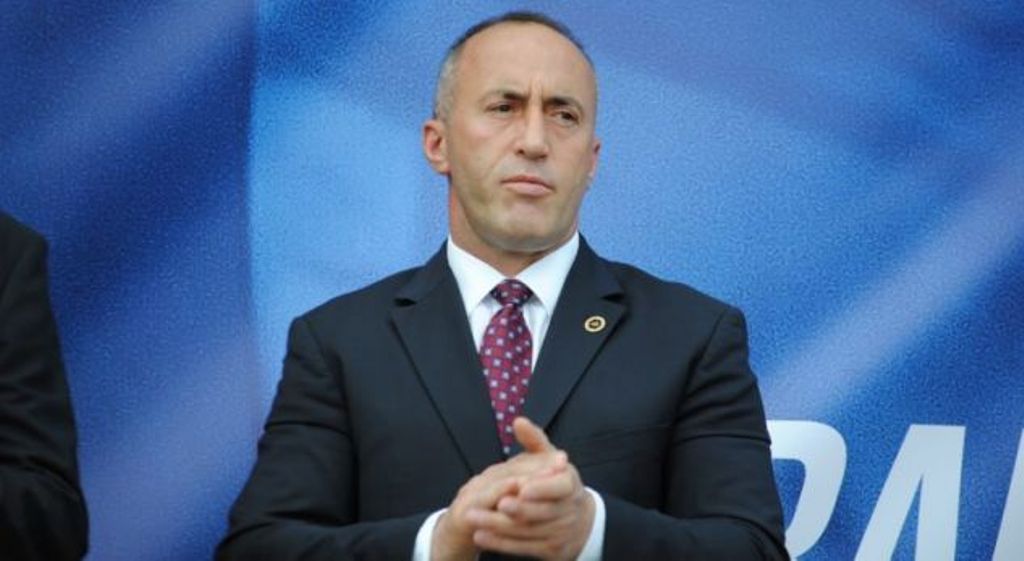 Ramush Haradinaj, leader of the Alliance for the Future of Kosovo (AAK), announced on Wednesday his plan to run for president of Kosovo, but added that he would like to replace incumbent Hashim Thaci after his five-year term expires next year.
The Hague-based Special Prosecutor's Office (SPO) has ordered the prosecution of crimes committed by the Kosovo Liberation Army (KLA) during and after the Kosovo war of 1998-200. In June 2020 it was announced that the prosecutors had charged Thaci with his role in the KLA, but the indictment has not yet been confirmed by a judge before the trial. Thaci has said he would be stepping down if he was charged with war crimes. Haradinaj, who was the senior commander of the KLA, has also been questioned by Hague prosecutors in 2019. Haradinaj resigned as Kosovo's prime minister after being summoned by the Special Prosecutor's Office, which led to the collapse of the government and the organization of early elections.
Haradinaj's statement on Wednesday comes at a time when the ruling coalition partners are in the middle of discussions over the participation of the Democratic Party of Kosovo (PDK) in the ruling coalition, whose leader Kadri Veseli also has ambitions to become Kosovo's president. Also, the president of the Democratic League of Kosovo (LDK), Isa Mustafa, whose party is the leader in the ruling coalition, did not rule out the possibility of becoming the new president of Kosovo after Thaci's term ends in 2021.
Haradinaj said on Wednesday that he had received the AAK 's approval to start negotiations on a government reshuffle and the post of president. "I want to thank the steering committee for their trust, it has authorized me to negotiate a possible government restructuring on behalf of the AAK, including the issue of the president. The confidence I gained in the presidency, if this issue is discussed in accordance with the Constitution, I consider it to be a responsibility and a great honor", Haradinaj wrote on Facebook /ibna