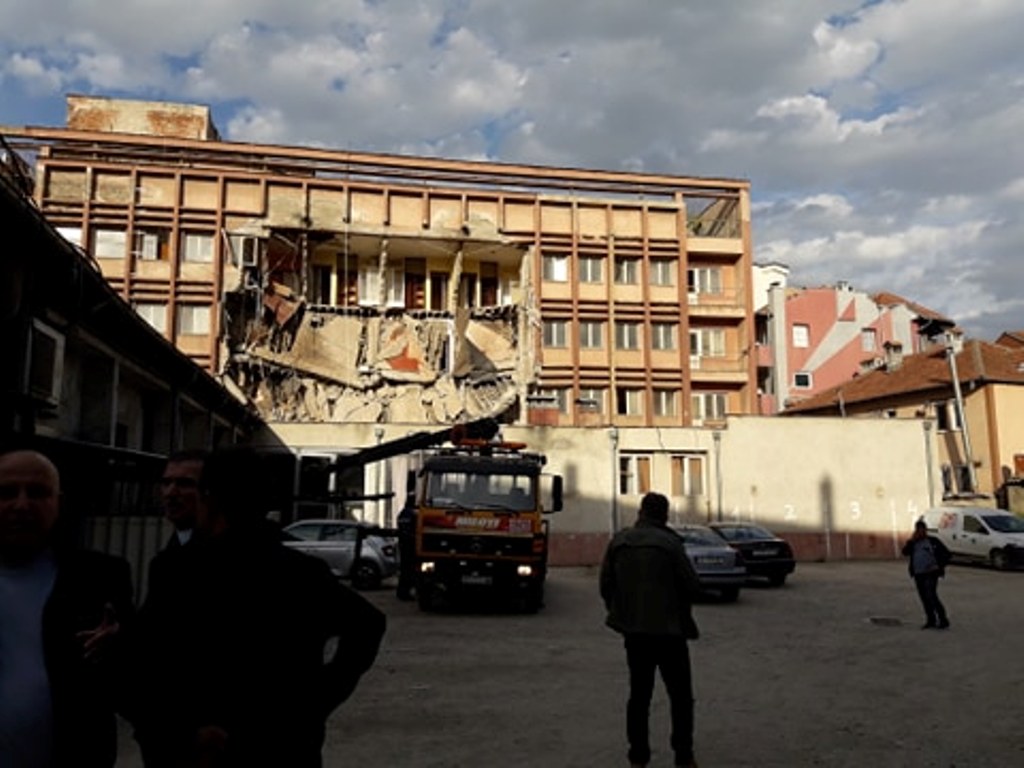 Kosovo has seen a boom in construction in the past 15 years, but many of these constructions have been carried out without permit and their quality has been poor.
The consequences of this poor quality were seen on Monday evening in Mitrovica when a 27 year worker died under the rubble of "Adriatik" hotel, a part of which collapsed as it was undergoing reconstruction works. Several people were arrested following this tragic death.
Meanwhile, last night, there was another case of collapse of a building under construction. Fortunately, no casualties were registered.
Kosovo's PM, Ramush Haradinaj has reacted following these cases by voicing his concern about the lack of safety at work.
"I'm deeply concerned following the collapse of buildings in Mitrovica and Fushe Kosova today. These two cases reveal the lack of safety in our construction sites, while local government should more in terms of inspection. Urgent measures must be taken to improve safety at work", Haradinaj said.
The law which regulates the construction sector in Kosovo was adopted in 2004. This law sets out the criteria and the health and safety procedures that construction sites must comply with. According to construction experts, in an attempt to reduce construction costs, companies have reduced the quantity of materials that go into construction. /ibna/