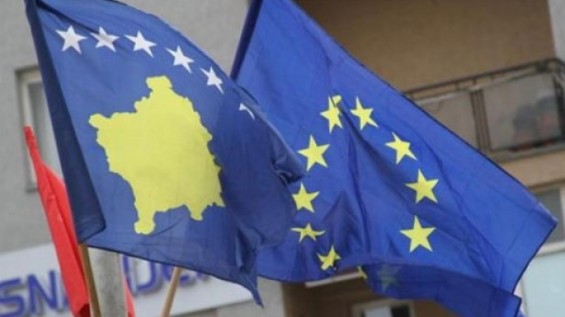 Pristina, December 17, 2014/Independent Balkan News Agency
By Elton Tota
EU Council of Ministers has called today on the European Commission to propose as soon as possible the signing of the Stabilization and Association Agreement (SAA) between Kosovo and the EU.
The conclusions of the EU Council of Ministers which recommended for Kosovo to sign the SAA has been welcomed by government officials.
Minister of European Integration, Bekim Collaku said that this is very important in relation to Kosovo's European integration priorities, which focus in two concrete processes, in the signing of SAA and the process of the liberalization of visas.
"It's very important that EU countries have given today the green light in order for the Stabilization and Association Agreement with Kosovo to be signed as soon as possible. We're also encouraged about the fact that the council has welcomed the dialogue taken place so far for the liberalization of the visa regime. Another positive element of the conclusions relates to the fact that the EU has strongly supported the policy of enlargement and the European perspective for the West Balkan countries and in our case, it has left its doors open for the integration of Kosovo in the EU".
Minister Collaku, who is staying in Brussels said that positive recommendations are expected to come from the European Commission until the first half of 2015.
"After negotiating SAA in a record time and after both sides put their initials on the agreement, we're now waiting for this draft to undergo the phase of verification and I'm sure that at the beginning of next year, the Council will offer a positive recommendation for the endorsement of this agreement. We're expecting this to happen in the first half of 2015, but this depends exclusively from the domestic dynamic of EU institutions", said Collaku. /ibna/