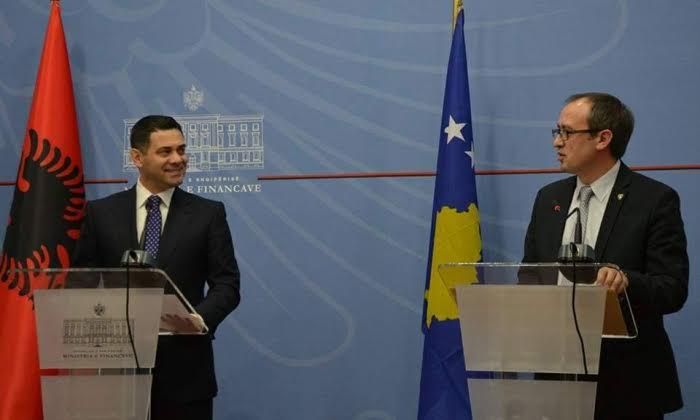 Kosovo businesses will be able to clear goods imported through Albania in Durres. Ministries of Finance of both countries agreed in Tirana to open a new joint customs point.
"We have decided to open a new joint customs point in Durres for goods that are destined to Kosovo", said the minister of Finance of Kosovo, Avdullah Hoti.
According to the Albanian Finance Minister, Arben Ahmetaj, the aim is for "the port of Durres to turn into a unique entry point for Kosovo's businesses in terms of customs control". This means that any Kosovar business may be inspected and cleared in the port of Durres and then it may enter the market of Kosovo directly from Kukes.
The two governments have also set up a special work group, which is identifying commercial barriers between the two countries.
"We are looking into one of those procedures that have a cost and which prevent commercial exchanges", minister Ahmetaj said.
Both ministers think that this is the only way to boost trade between Albania and Kosovo, by using this opportunity to respond to the public demands of the chambers of commerce of both countries for subsidies and protectionist policies.
"As a government and as ministers, we are against any protectionist measures. But, it is our duty not to create new obstacles and remove all existing obstacles", Ahmetaj said. /balkaneu.com/