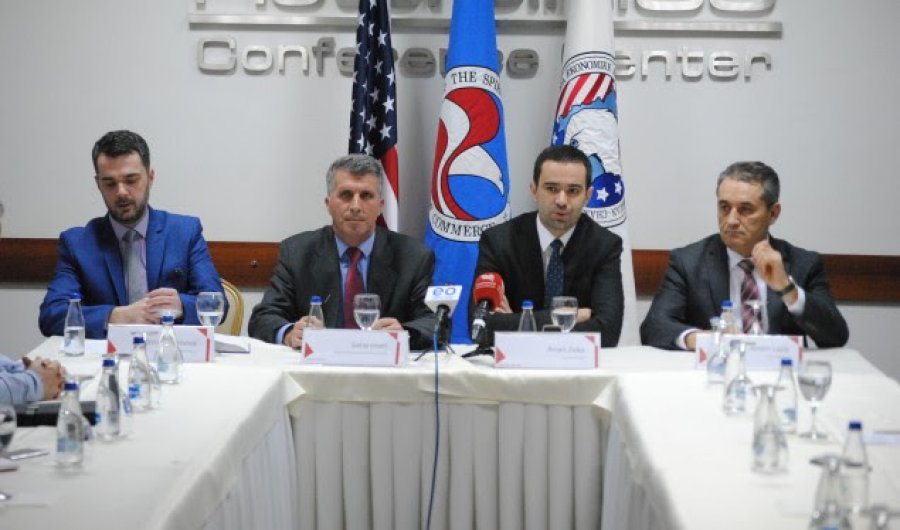 Economy of Kosovo continues to face a high level of informality which accounts for 31.7% of the Gross Domestic Product.
This was said during a meeting hosted by the American Chamber of Commerce in Kosovo dubbed "Fight against informality, steps taken so far and the way ahead".
The head of Taxation Department, Sakip Imeri said that in fighting informal economy there's a need of cooperation between different institutions. According to him, the current level of informality is very high and all efforts should be made to tackle it.
The head of the American Chamber of Commerce, Arian Zeka said that although there's bigger control in the north of the country, contraband is growing there.
"Informal economy has been a major concern for serious businesses in this country. This has led not only to an unequal competition, but it has also led to fewer revenues in the state budget. Meanwhile, despite better control in the north of the country, contraband there is growing", Zeka said.  /balkaneu.com/