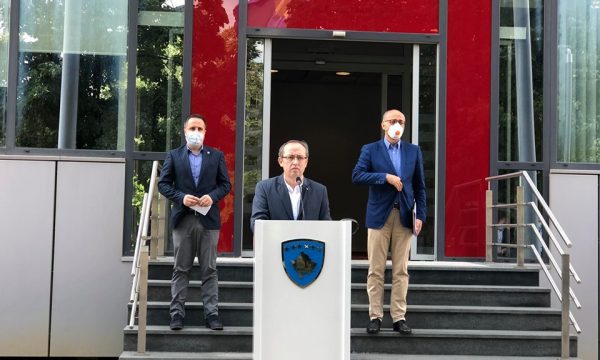 Kosovo has imposed stricter restrictions on preventing the further spread of COVID-19. The country's Prime Minister, Avdullah Hoti, said Sunday it was the necessary step, as the number of coronavirus-related deaths had risen by 10 a day, the highest since the first case was confirmed in Kosovo in early March. Yesterday's deaths increased the total deaths in the country to 70.
The government has decided to reintroduve traffic restriction to some municipalities, including the capital, Pristina, following an increase in incidents in recent days.
"We have prepared an action plan that will take effect today. There will be a restriction of traffic from 21:00 to 05:00 in municipalities with the most confirmed cases, such as Pristina, Prizren, Ferizaj and Vushtrri", Hoti stated.
Hoti noted that they have decided to increase capacity with extra beds and equipment by completely reorganizing the University Clinical Center of Kosovo and will ask for help from private hospitals. The government has also promised to buy new equipment and corona tests to prevent the virus from spreading further.
Hoti also said that the government has proposed closing all cafes from 21:00 to 05:00, during which time restaurants and cafes will only be allowed to serve in open spaces or with takeaway.
Regardless of the high number of confirmed cases and deaths related to COVID-19, the Minister of Health stated that Kosovo has the potential to deal with the virus. "There is no room for hysterical reactions, especially from political "bodyguards" who are trying to harm our work and obstruct the work of doctors", Zemaj said.
Five patients died at a hospital in Pristina on Sunday, while five more died on Saturday. On Saturday, health authorities confirmed 178 new cases of coronavirus, increasing the total number of cases in the country to more than 3,000./ibna