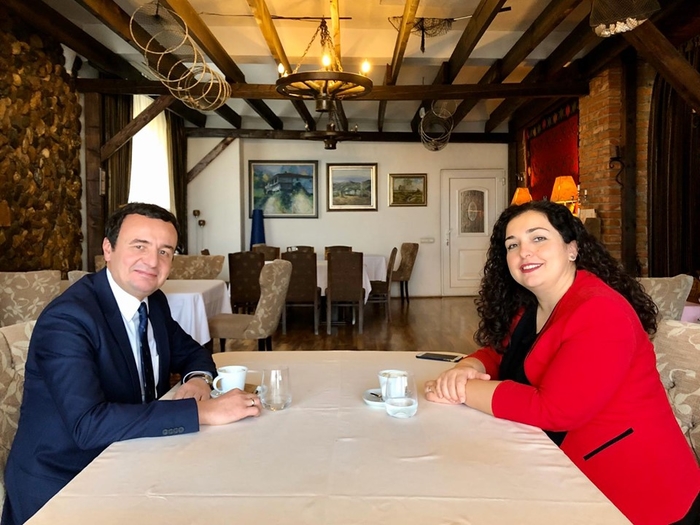 Vetevendosje and Democratic League of Kosovo (LDK) held Monday a new round of talks on forming the new Coalition Government after Kosovo held elections on 6 October. After today's meeting, the Vetevendosje representative Glauk Konjufca told media that he expects the talks on the formation of a new ruling coalition will be concluded in ten days. Konjufca said that during Monday's meeting, the working groups of Vetevendosje and LDK agreed on harmonizing the healthcare and education program.
"Today we met to discuss healthcare and education. Our working groups negotiated position of each political parties and we agreed on most of the topics", Konjufca said. The Vetevendosje representative said the two parties have yet to discuss the sharing of powers in the new Administration. "We have not scheduled yet a meeting to negotiate the sharing of powers", Konjufca told the media after the meeting.
He said the working groups in the next meeting will discuss social policies, adding that discussions on political issues and foreign policy will be held at the highest level of the two parties. Konjufca implied that Vetevendosje, as winners of elections, will head the new government, saying that "the candidate to lead the new government will be from the political entity that won the majority of votes".
When asked when a post-election deal will be reached, Konjufca said: "I believe negotiations on forming the new Government will be concluded in ten days"./ibna