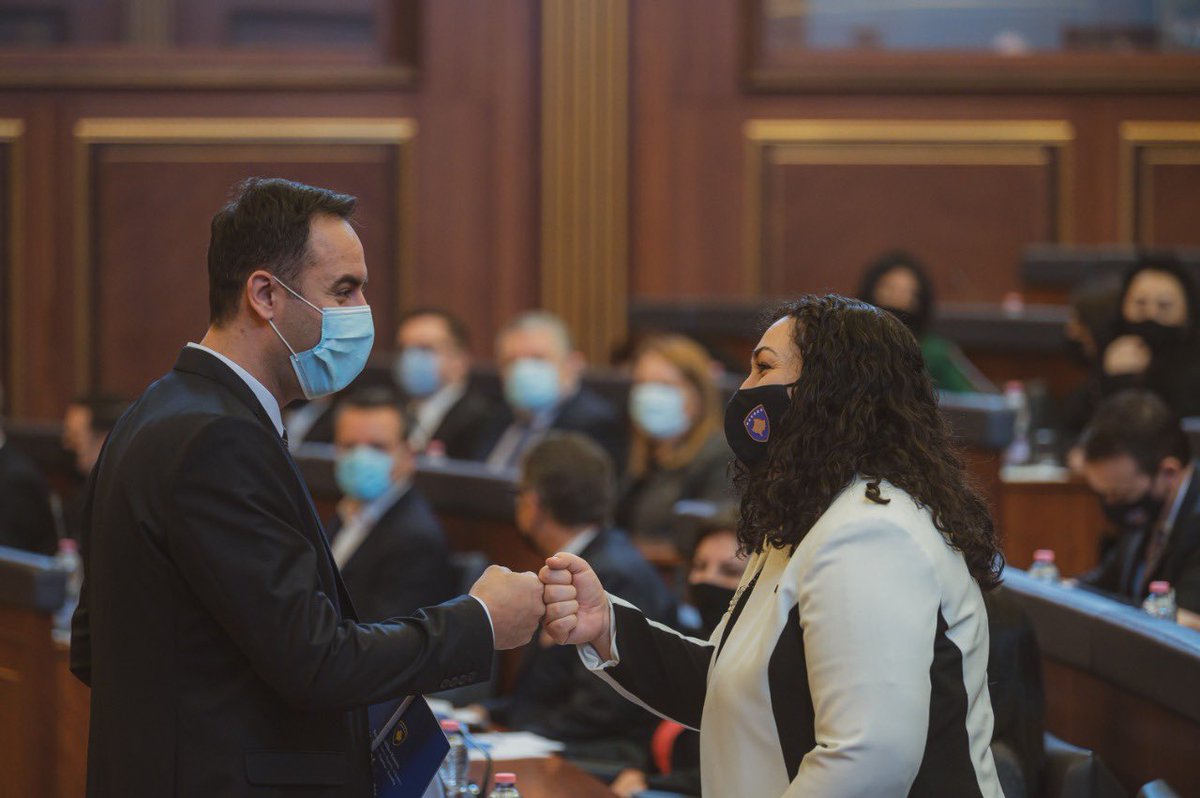 The formation of the eighth term of the legislature in Kosovo took place today, with the election of the National Assembly President and the Vice-Presidents.
The process began with the formation of the temporary committee for the control of the quorum of the National Assembly and the updating of the parliamentary mandates, followed by the swearing in of the deputies.
A vote was then held to elect the President and Vice-Presidents of the Assembly.
With 69 votes in favor, 33 against and no abstentions, Glauk Konjufcë was elected President of the Assembly of Kosovo.
Konjufcë was nominated by the Vetëvendosje Movement, with 113 MPs present during the vote.
The Vetëvendosje Movement nominated Saranda Bogujevci for the post of vice-president of the Kosovo Assembly, while the Democratic Party of Kosovo nominated Bedri Hamza and the Democratic Congress of Kosovo nominated Kujtim Shala. The candidates voted with 107 votes in favor, 6 against and no abstentions.
The Serbian List nominated Slavko Simic for Vice President of the Assembly, while the other minority parties nominated Bekim Arif. Both candidates were elected with 91 votes in favor, 6 against and 10 abstentions
Kosovo's new National Assembly President Glauk Konjufca declared after his election that he will perform his duty with honor and responsibility.
"For me, there will be no deputies of this or that party. For me, as President of the Assembly, there will be equal MPs of the people of Kosovo, because that is how I see you. Together and on your behalf, we thank the citizens of the Republic because, had they not voted, we would not be here today," said Konjufca. /ibna