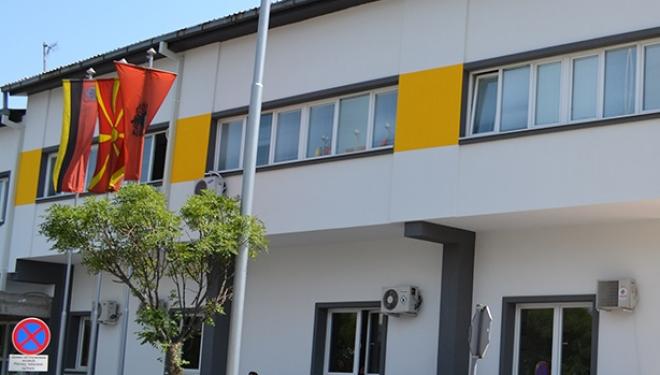 Tetovo, April 29, 2013, by Naser Pajaziti-The ambassador of Kosovo in Skopje, Ylber Hysa was in the commune of Tetovo today where he held a meeting with the new mayor of this commune, Teuta Arifi.
Cooperation between communes of Kosovo and communes of FYROM, along with the priorities of cooperation in several important fields for both countries, have been the issues discussed between mayor Arifi and ambassador Hysa.
The Kosovo ambassador also stressed that during this meeting, he had the chance to pass the congratulations of the Kosovo President, Atifete Jahjaga on the occasion of the election of Teuta Arifi as the mayor of the largest commune with Albanian majority in FYROM. Hysa said that this congratulation is made in the name of solidarity between women and as a sign of respect for the role of women in all domains of society.
On her part, mayor Arifi said that the cooperation between communes, especially with those of Kosovo will be a priority of her 4 year term in office.
"Cooperation between communes of both countries, especially those on the border, will be a priority, taking advantage of the different programs of the European Union, especially IPA funds. We wish and aim for our citizens to be closer and to contribute for a better collaboration in all domains", said Teuta Arifi.
So far, the new mayor of Tetovo has had meetings with the ambassadors of the USA, Germany, Croatia and France. /ibna/