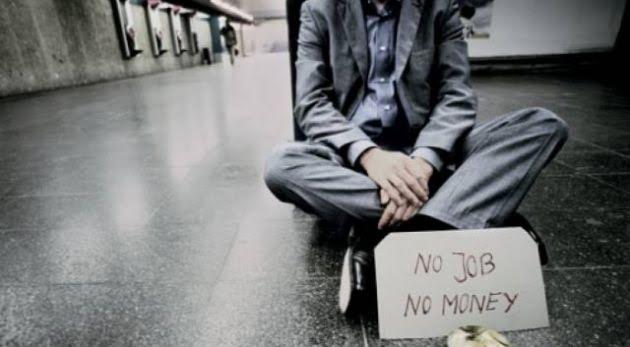 Pristina, 8 July 2015/Independent Balkan News Agency
By Elton Tota
Poverty and high unemployment are the main problems that citizens of Kosovo are facing.
Experts of economic affairs say that as a result of the wrong economic policies that have been applied, the country is in front of a social-economic collapse.
Analyst Muhamed Kelmendi told IBNA that the wrong and non proportional division of the budget, has led the country to the brink of a social catastrophe.
"At a time when 40% of the population lives in an extreme poverty, the governments of the country have spent over 50% of the budget to build highways and other projects that do not create new jobs. This is not a good financial policy, because in these circumstances, the budget should go for social projects, health, agriculture, youth, sport and also science and culture", Mustafa says.
According to him, around 10% of the population owns the entire economy of Kosovo.
"As a result, today, citizens of Kosovo are on the verge of poverty. Based on official statistics, 30 to 40% of citizens live on  1 euro a day, while the rest live on 2 or 3 Euros a day", he notes.
Expert of economic affairs, Shkelzen Dakaj told IBNA that politicians have impoverished the citizens through criminal mechanisms.
"Currently, the concentration of capital in the country is in the hands of the political class and businesses that have ties with the government. All of this has been done through corruption and organized crime", Dakaj says.
According to him, government officials have applied economic policies that would improve the wellbeing of the citizens, but have only thought of their own interests.
"Kosovo today is an oligarchy of the Putin style, where some people or an entire class controls everything, starting from businesses, a large number of media, universities, civil society and almost all independent institutions", he says.
Dakaj says that the government of Kosovo must work more in order to create a favorable business environment. This way, according to him, foreign and domestic investments would grow and would create new jobs.
Meanwhile, analyst Muhamet Kelmendi says that in order to come out of this situation, there must be a complete change in economic policies, offering an impulse to economic development, namely agriculture and farming, and also by investing in existing capacities mainly in household economies or things that promise development.
Kelmendi also says that in order to have a successful economy, the rule of law must strengthen.
"The strengthening of the rule of law is an imminent need. Authorities must capture and punish criminals, those who have captured the state, who have stolen and abused with their offices and which are many. This is how economic crime is fought. I believe that with such economic policy, Kosovo will progress faster and this way, economic and social situation will improve". /ibna/