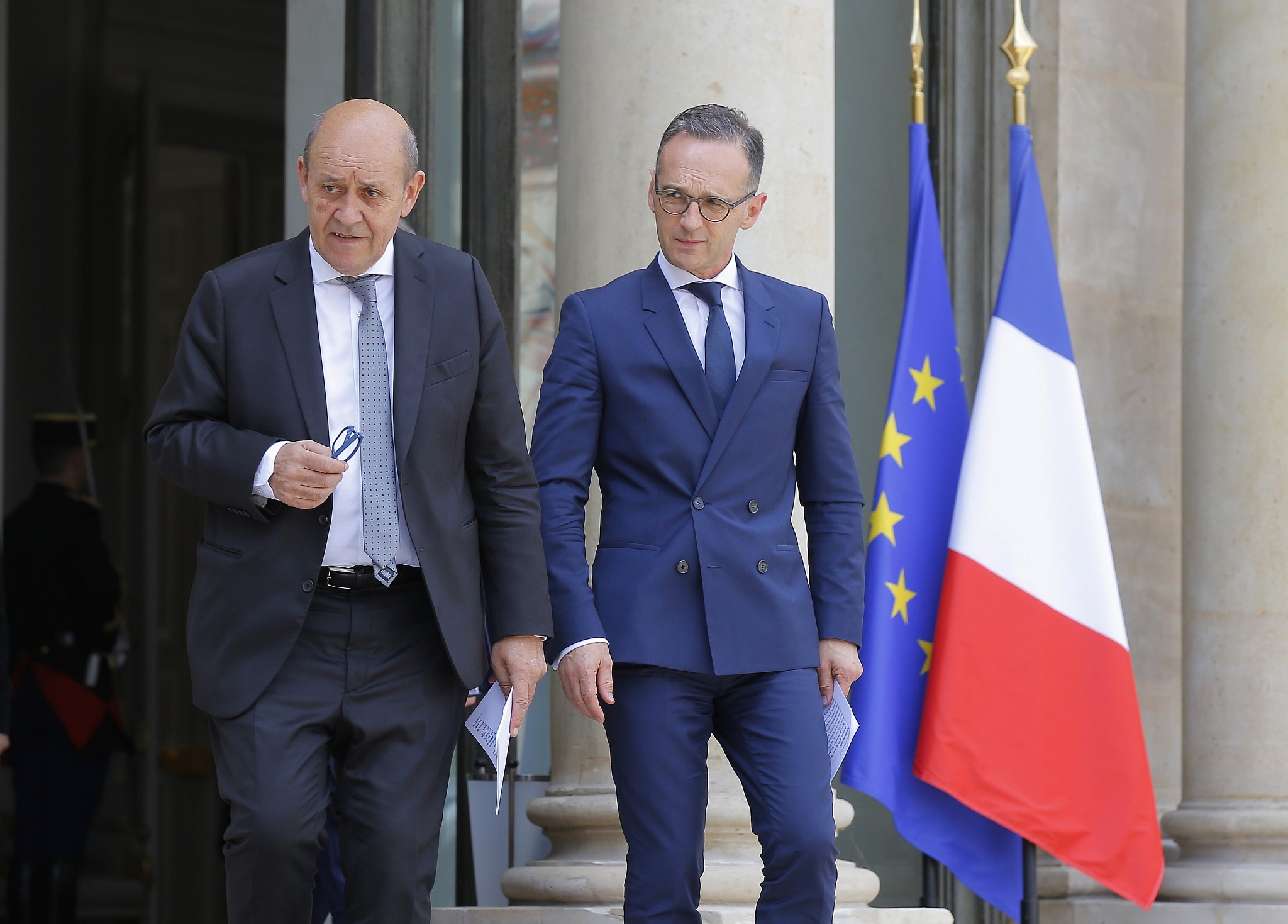 Germany and France want the EU-led dialogue between Kosovo and Serbia to resume as soon as possible. This was stated in a joint statement by French Foreign Minister Jean-Yves Le Drian and German Foreign Minister Heiko Maas.
In a joint statement, Berlin and Paris said they were aware of the many open issues that need to be addressed before reaching an agreement. But they say a serious approach requires well-structured, in-depth negotiations, with the EU as an honest mediator. "We need stronger mediation and political determination – something you can expect from Miroslav Lajcak and his team – with the support of High Representative Borrell, as well as Berlin and Paris", the joint statement reads.
The joint statement also says that French President Emmanuel Macron was ready to hold a second summit in Paris, but added that readiness for dialogue was a prerequisite for that.
The Pristina-Belgrade dialogue came to a halt in November 2018, when then-Kosovo Prime Minister Ramush Haradinaj introduced 100% tariffs on all Serbian products.
Germany and France have also tried to disrupt the dialogue in the United States, but despite diplomatic efforts, there is still no agreement among Kosovo's political leaders on a resumption of dialogue with Serbia.
Kosovo's caretaker Prime Minister Albin Kurti says the EU cannot be replaced in the dialogue process, while President Hashim Thaci insists the United States should play a leading role in reaching a final agreement with Serbia. The Democratic Union of Kosovo (LDK), which hopes to come to power soon, says Thaci's approach to the EU and Kurti's to the United States is detrimental. They insist that Kosovo must maintain its cooperation with both Washington and Brussels./ibna