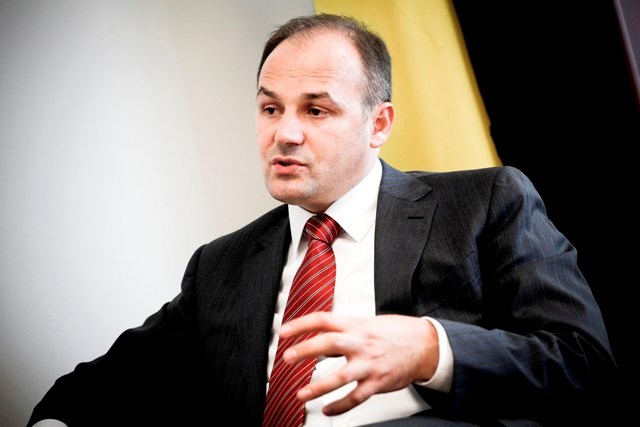 Pristina, May 30, 2013
The Foreign Minister of Kosovo, Enver Hoxhaj has received in a meeting the charge d'affaires of the Republic of Lithuania in Sofia, Darius Gaidys, the mission of whom covers Kosovo from Bulgaria.
During this meeting, where Mr. Gaidys presented his credentials, stressed the support of his country for the processes in Kosovo.
Minister Hoxhaj and Mr. Gaidys talked about the support of Lithuania for Kosovo during the period July-December 2013, a period in which Lithuania will hold the presidency of the European Union.
In this context, Gaidys said that Kosovo will remain a priority of the Lithuanian presidency of the EU.
Minister Hoxhaj talked about the progress in Kosovo, the continuous consolidation of the state and international subjectivity of the Republic of Kosovo.
In this context, Hoxhaj stressed the advances made by Kosovo in its Euro-integrating agenda.
The two personalities also talked about the visit of the Lithuanian Foreign Minister in Kosovo in July this year. /ibna/