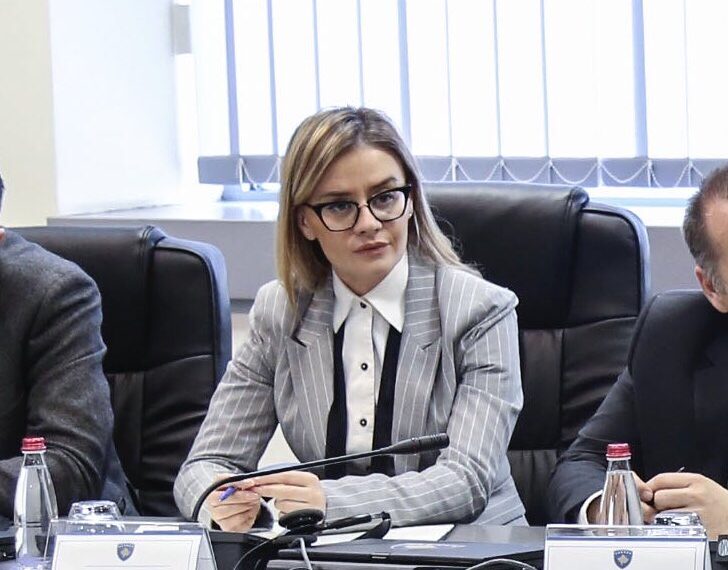 Kosovo's top diplomat, Meliza Haradinaj-Stublla, has publicly appealed to all the country's institutions not to be represented in any case without state symbols.
Haradinaj wrote on her Facebook account that there had been recent trends and obsessions in various forums, that senior Kosovo officials had been asked to avoid appearing near state symbols, at Serbia's request, in order to prevent Kosovo from participating in events at regional and international level.
"Respect for the Constitution and the applicable laws is not a matter of desire! Even the Brussels Agreement on Regional Representation and Co-operation does not prohibit the use of symbols, on the contrary, Kosovo's name must be the same as all other names of the participating States and, if the symbols of other states are used, the organizers of are obliged to place the symbols of the Republic of Kosovo, in accordance with and with a view to equal representation of the Republic of Kosovo. But this will not happen without asking us or without respecting ourselves and the existence of our state. The representatives of Kosovo owe it to anyone who tries to present our country at a lower level, not to accept it and to emphasize the fact that the Republic of Kosovo is an independent, sovereign and democratic state of its citizens. The state of Kosovo is recognized by 117 countries, such as the United States of America, by the vast majority of Member States of the European Union, most countries in the region and beyond, and is a member of UN special services, such as the World Bank and the International Monetary Fund and many other regional and international organizations. "On July 22, 2010, the International Court of Justice confirmed our legitimacy and the legitimacy of the Kosovo Declaration of Independence, while the UN General Assembly welcomed the decision of the International Court of Justice, in its resolution adopted on September 9, 2010", Haradinaj stressed.
In addition, the Kosovar Foreign Minister noted that it is unacceptable that some institutions of the Republic of Kosovo and parliamentary political parties use the term "Republic" when referring to Serbia, even in official and public documents.
On this occasion, I call on the Assembly of Kosovo, and with particular emphasis on the parliamentary group of the Vetëvendosje Movement, that when you correspond, the name "Republic of Serbia" should not be used, nor when writing international letters, as was the case last night with "The publication of the letter sent to US President-elect Biden, where Serbia was mentioned as a Republic", she said.
"Kosovo's independence is the result of the centuries-old efforts and sacrifices of our people for freedom, independence and democracy. Many generations were sacrificed for the independent and sovereign state of Kosovo, which ended in the glorious war of the Kosovo Liberation Army. Therefore, every representative of the Republic of Kosovo has a legal and moral obligation to protect and present the state with dignity and in no way to allow the violation of its symbols. "I will present this proposal-directive at the next meeting of the Kosovo government", the Kosovar foreign minister added./ibna