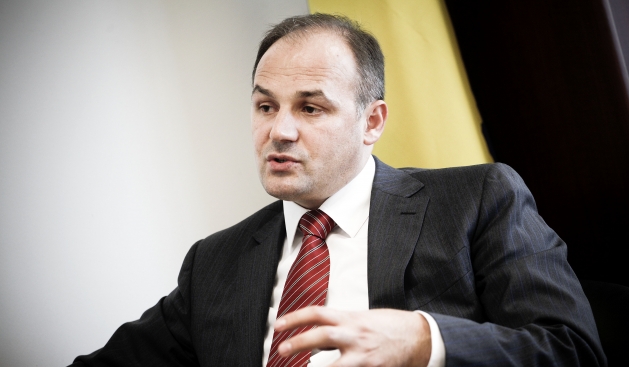 Pristina, June 4, 2013
Kosovo's Minister of Foreign Affairs, Enver Hoxhaj has said that Kosovo is an important factor of regional cooperation. He has praised the recent efforts made through the dialogue for the normalization of relations between Kosovo and Serbia and said that this process is linked to the European perspective of the region.
"Last week Belgrade made a failed attempt to block the participation of Kosovo in the summit of Western Balkan countries and this step taken by Serbia is a breach of the agreement", said Hoxhaj.
Hoxhaj said that such behavior is also damaging for other countries and that this had led to the cancellation of the summit. "This showed that Serbia must realize that there can be no regional cooperation without Kosovo", said Minister Hoxhaj. He added that the implementation of the agreement by Serbia must be a condition for the opening of negotiations with the EU. "Without implementing the agreement, Serbia must not be offered the date for the opening of negotiations about the EU accession", said Hoxhaj.
But he said that this process is accompanied by challenges. "200-300 people involved in organized crime are now trying to cause problems", said Hoxhaj. /ibna/