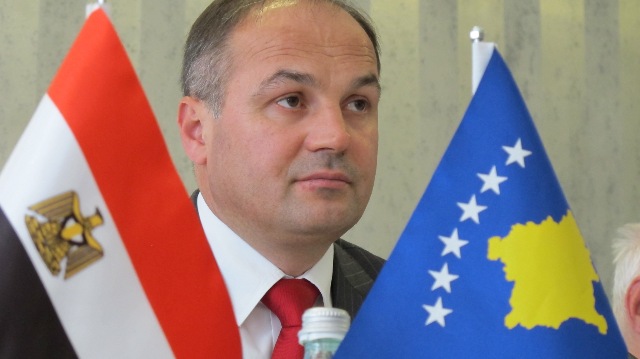 Pristina, May 15, 2013
The Foreign Minister of Kosovo, Enver Hoxhaj said that Kosovo sees Egypt as a partner and that the recognition of Kosovo by this country will have an impact on the other countries of the Arab League, which are yet to recognize the state of Kosovo.
In the meeting "Egypt and Kosovo" organized on the occasion of the visit to Kosovo of the high delegation of the Egyptian Foreign Ministry, Minister Hoxhaj pointed out the cultural links between the two countries which date back a long time ago.
Hoxhaj said that Kosovo is interested to have a strategic partnership with Cairo in economy, commerce, education, culture and other fields.
The head of the diplomacy of Kosovo gave several arguments as to how Kosovo should be seen in 2013 in the Balkan, but also in the other countries. "The independence of Kosovo has produced once and for all peace, security and stability in the region in Europe", said Hoxhaj.
The head of the delegation of the Egyptian Foreign Ministry, ambassador Mohamed Ibrahim Mahmoud Shaker said that this visit will open a new chapter in the relations between Kosovo and Egypt. /ibna/