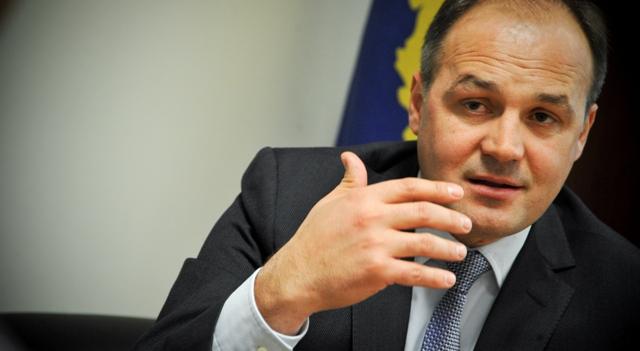 Pristina, June 21, 2013
Kosovo's Minister of Foreign Affairs, Enver Hoxhaj has declared that Kosovo and Serbia have achieved in Brussels an agreement which sees them as two neighboring countries.
As far as the opening of Liaison Offices between Pristina and Belgrade are concerned, Hoxhaj said that this is a very important agreement.
"So far, there has not been a bilateral meeting between foreign ministers, but they have participated in different world forums. Compared to 8 years ago, there's an improvement in the relations between Kosovo and Serbia", said Hoxhaj.
Minister Hoxhaj said that no official visit is projected to take place in the near future, but nonetheless, there are positive developments, because in the past two years, 11 meetings have taken place between the two countries and there have been over 200 hours of negotiations.
Meanwhile, Hoxhaj said that the decisions of the EU summit will be interesting for the Balkan and EU, adding that Kosovo supports the integration of Western Balkan in the European Union. /ibna/