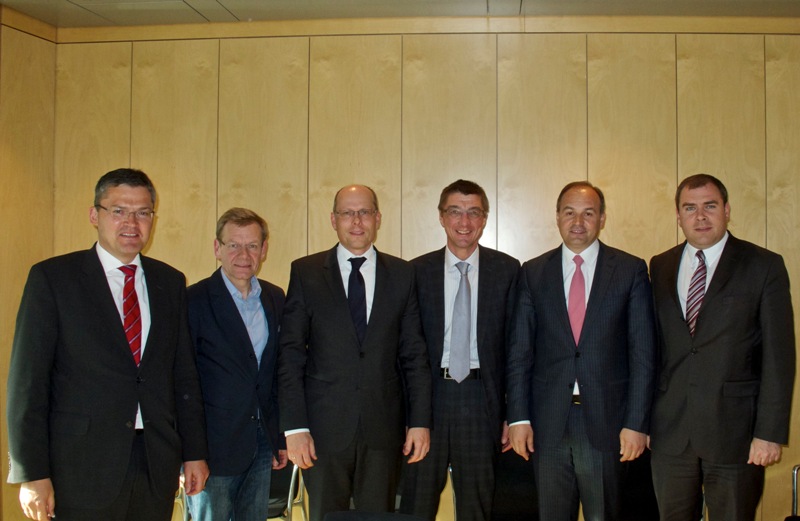 Berlin, 16 April 2013
Kosovo's Foreign Affairs Minister, Enver Hoxhaj, stated in Germany that solutions which give executive power to one ethnicity are dangerous and unacceptable.
Enver Hoxhaj made these comments while on an official visit to Berlin.
He clarified the position of Kosovo government that any solution that leads to entitling a particular ethnicity with executive powers, in northern Kosovo, is unacceptable and dangerous.
"Such ideas bring internal separation" said Hoxhaj, thus refusing every possibility for the application of options similar to "Republika Srpska." Mr. Hoxhaj's statement was supported by German diplomats.
Andreas Schockenhoff, member of the Parliamentary Group of CDU/ CSU, expressed disappointment at Belgrade's refusal of Baroness Ashton's proposed agreement. "We are saddened by Belgrade's refusal of Ashton's proposal. It is unacceptable, from our point of view, that there are different legal frameworks and entities within the state of Kosovo. That is why dialogue should continue," said Schockenhoff.
He also said that this process regards two states on their way toward the European Union and NATO, therefore it should not continue independently, but through mutual support and cooperation.
Mr. Hoxhaj also met with Chancellor Merkel's Adviser for International Relations, Christoph Heusgen, and stated that he received powerful support for the processes in Kosovo. /ibna/