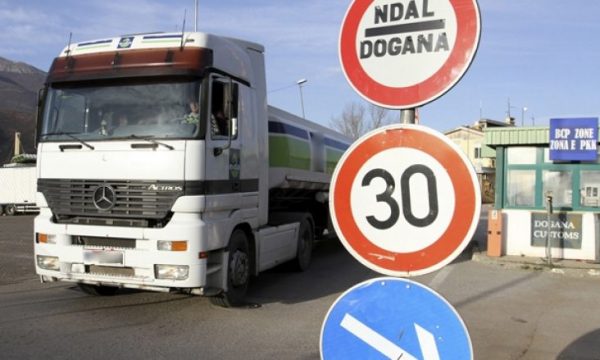 Three days after the abolition of customs duties on products originating in Serbia and Bosnia and Herzegovina was realized, Kosovo customs began to apply the decision of the Kurti government to gradually apply the principle of reciprocity to relations with Serbia.
During those three days, dozens of food trucks and chemicals have crossed from Serbia over to Kosovo. Three days after the abolition of customs duties, 20 trucks carrying 150,000 euros worth of goods passed through Serbia, as announced by Kosovo customs spokesman Adriatik Stavileci. According to Stavileci, unlike the first two days, on Friday there were 4 cargo trucks from Bosnia and Herzegovina carrying about 30,000 euros worth of goods.
"Now as we speak, we are recording slightly lower import levels than yesterday; we have about 20 shipments from Serbia worth approximately 150,000 euros. As for BiH, we just had the first imports from Bosnia and Herzegovina after the lifting of customs duties with 4 imports worth about 30,000 euros", Stavileci announced.
According to Stavileci, imported products from Serbia include durum wheat, corn, wheat flour and chemicals for washing or combustion, oxygen, etc. From Bosnia and Herzegovina, imports are mainly food products, chips etc. /ibna