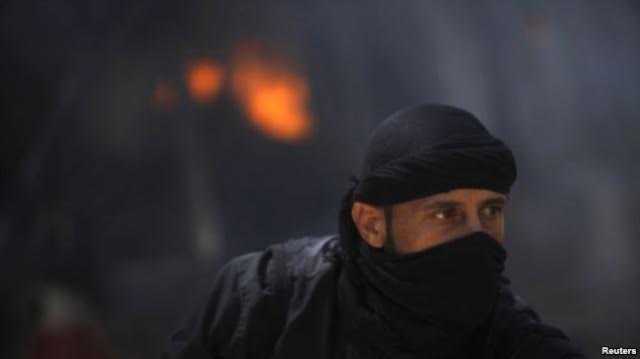 Pristina, 16 November 2015/Independent Balkan News Agency
By Elton Tota
Terrorist attacks in Paris and France's failure against terrorist forces, have raised concerns in Kosovo and the region for eventual attacks.
Seeing that France has been attacked by extremist forces in two occasions, security authorities cannot promise that they are able to offer adequate security for the citizens of Kosovo.
There are still Kosovo citizens who continue to be part of wars in Iraq and Syria and they are seen as a potential threat to Kosovo.
But, according to experts of security affairs, the situation is made even more complex due to the fact that citizens of other religions become part of these extremist groups.
"This is a global terrorist threat and there's not a country in the world that can say that it's immune to attacks", says Naim Maloku, expert of security and former military official.
Maloku says that states which are more powerful than Kosovo, have been attacked from international terrorism, therefore the risk is always there.
The head of the Kosovo Center for Security Studies, Florian Qehaja, told IBNA that Kosovo is threatened by terrorist attacks.
"The threat is medium, because those people who no longer have to do with ISIS, take individual incentives at the detriment of public security, in order to spread fear and insecurity", Qehaja says.
He says that authorities must boost security measures to prevent this phenomenon.
"I believe that it's necessary to boost security measures on the borders, engage intelligence services in identifying particular individuals and strengthen coordination between police, prosecution and courts", he says.
There's also a similar opinion by Nuredin Ibishi, member of the parliamentary committee for home affairs and security.
He told IBNA that there's a threat from the Islamic State militant that the current situation of the Balkan country, especially of Kosovo, which is under consolidation, may be exploited.
Expert of security affairs, Burim Ramadani told IBNA that ISIS can exploit Islamic extremist ideologies and cross ethnic motives that exist in the Balkans, especially in Kosovo.
"ISIS and other organizations acting under ISIS, can exploit Balkan motives, which would create a Balkan ISIS. The Balkans is divided, there are cross ethnic tensions, political tensions and conflicts between states. This is the main threat for the Balkans", Ramadani says.