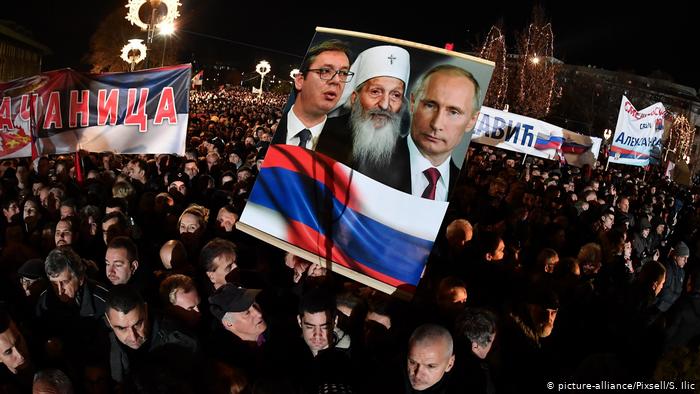 Kosovo's institutions are fearful of Russian influence and the increasing presence of agents of this state throughout the region.
A few days ago, Russian journalist Andrey Kondrashov was in attendance, known for his proximity to Russian President Vladimir Putin.
Kondrashov and a team of 5 people arrived in Kosovo yesterday through the regular Adem Jashari airport with a Schengen visa procedure and allegedly authorized by the Ministry of Internal Affairs.
They have been detained by Kosovo police for being interviewed about their visit to Kosovo. Andrey Kondrashov has said that the purpose of his visit to Kosovo is to produce a documentary on the meetings of Americans and Russians in our country, but suspicions are that "he is under the guise of a journalist, intent on gathering sensitive information, which may undermine the security of the Republic of Kosovo".
Kosovar media have reported that the presence of Russian agents has been seen in other activities as well. Among the few Serbs who marched Thursday in Gracanica to support the Orthodox Church in Montenegro are three others.
One of them came with a special task to stir up unrest in Kosovo. Authorities in Kosovo are also aware of these members of the Russian Intelligence structures.
Kosovo Prime Minister Ramush Haradinaj has said that institutions must be ready to respond to challenges, such as Russian influence in the Balkans, because according to him, freedom and territorial integrity are fundamental to the country.
"We must be capable of responding to challenges, such as the reach of the Russian influence in the Western Balkans through hybrid threats. The values ​​of freedom and territorial integrity are fundamental to us and we are ready for any challenge", Haradinaj said.