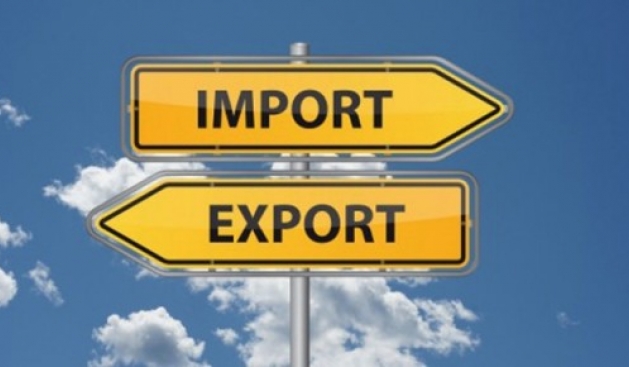 Pristina, February 17, 2014/Independent Balkan News Agency
By Elton Tota
On the 6th anniversary of the independence of Kosovo, companies of this country have not been able to compete in an equal way in CEFTA's market, but also in other markets, as a result of different commercial barriers which mainly come from the Balkan countries. Experts of European issues say that the high commercial deficit comes as a result of the wrong policies followed by the state and the lack of an appropriate strategy to help local companies with subsidies and new investments, in order to increase their production capacities.
"Kosovo must draft a strategy to assist domestic companies to increase their production capacities. Fiscal policies must favor businesses and production enterprises, in order to strengthen their competitiveness in the region and beyond", told IBNA, Kushtrim Zeqiri, expert of economic issues.
According to him, in the future, companies in Kosovo must be more innovative and meet EU standards for safer and higher quality products.
Zeqiri says that the other factor which makes the export of products made in Kosovo is politics. He sees the fact that Kosovo has not been recognized by Serbia and Bosnia and Herzegovina as an obstacle.
Businessman, Bashkim Osmani, administrator of a beverage plant in Kosovo, says that without increasing the quality of products and level of services, it's difficult to enter foreign markets.
Blerhim Ahmeti, head of the Department of Trade in the Ministry of Trade and Industry, says that the high balance of trade is an ordinary phenomenon in many countries of the world.
"Countries in transition are mainly characterized by a high trade deficit due to insufficient industrial capacities. We must also bear in mind the last war that left Kosovo with a destroyed economy and without any doubt, the recovery of these capacities requires time and investment".
According to the data from the Customs, Kosovo continues to remain the country with the highest trade deficit in the region, as its exports only cover 12% of its imports.
"In 2013, total export amounted to 336.8 million Euros, while import in 2013 is 5% lower than import in 2008. In terms of figures, import amounts to 2,1 billion Euros", says Adriatik Stavileci, spokesman of the Customs of Kosovo.
According to him, the most exported goods are minerals, fuel, iron and steel. Kosovo's exports have mainly reached the countries of the region, but also countries such as Italy, Turkey, Germany, etc.
Kosovo has turned into a consumer market, by importing over 80% of different products.
According to economy experts, this situation shows that Kosovo doesn't produce and as a result, it doesn't have a genuine economic development. /ibna/