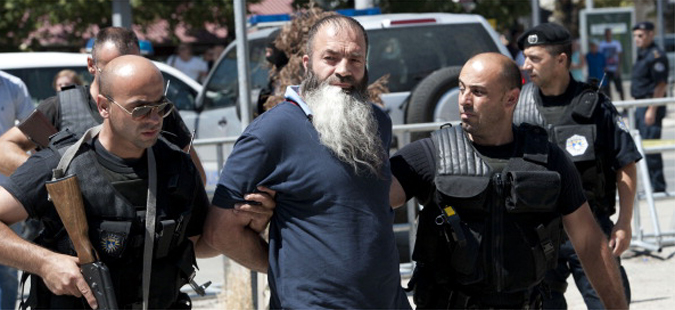 IBNA Special Report
Pristina, September 12, 2014/Independent Balkan News Agency
By Elton Tota
Experts of security issues told IBNA that Kosovo is being threatened by individuals, groups and organizations who have separatist and political aims.
Special Prosecutor, Blerim Isufaj says that terrorist groups acting in Kosovo since the proclamation of independence, are predisposed to be a threat for violence and other tendencies.
According to him, the fight against these phenomena is necessary. But, in order to efficiently address these threats, prosecutor Isufaj demands a synchronization of all mechanisms of the state and in cooperation with international community.
"After the finalization of the proclamation of independence, Kosovo is facing the threat of individuals, groups or organizations who have separatist or political goals. Institutions of Kosovo must take all the necessary measures to protect all communities from their influence", says Isufaj.
"The prevention and fight against this ideology, the strategic position of Kosovo, not only makes our country suitable as a transit country for illegal activities and different types of traffic, but it's also a threat for the expansion of terrorism, especially the one based on religious fundamentalism", adds he.
Organized crime and corruption also remain a permanent threat.
Head of the Intelligence Directorate at the Police of Kosovo, Ahmet Nuredini told IBNA that the challenges that the country is facing are a priority not only for the police of Kosovo, but also for other security agencies.
"Republic of Kosovo currently faces many challenges and one of these challenges is the fight against organized crime and corruption, but also the fight against terrorism. These challenges are not a priority only for the police of Kosovo, but also for other security agencies and for the government of Kosovo, because the threat posed by organized crime and terrorism is a danger for national security", says Nuredini.
Nevertheless, representatives of international community say that Kosovo has concrete mechanisms and strategies in place to fight negative criminal phenomena.
"Kosovo has good and very elaborate strategies which have been approved a few years ago and which cover the domain of organized crime and terrorism", said Dushko Zavisic, head of the Department for Security and Public Order of the OSCE Mission in Kosovo.
According to him, the country's institutions have good action plans for the implementation of these strategies.
"I'm happy to say that the implementation is going very well and my colleagues can correct me, but I think that 80 to 90% of plans have been realized", says he.
Experts of security issues express the need for the improvement of the current legislation and cooperation during investigations. /ibna/