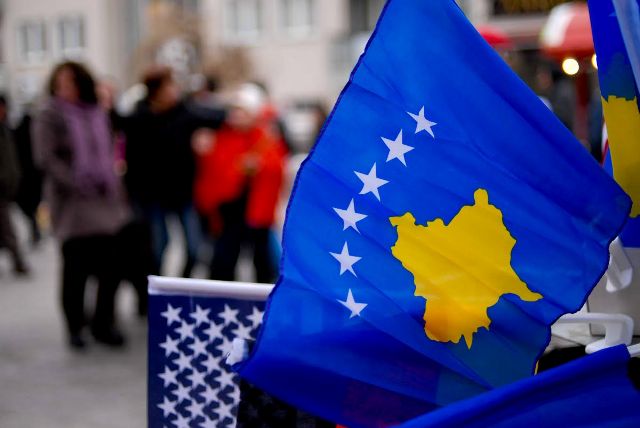 Pristina, 7 September 2015/Independent Balkan News Agency
By Elton Tota
Prime Minister of Kosovo, Isa Mustafa declared that 2015 is a year of great challenges and decisions for the country.
"During this year, we took important decisions, starting with the voting of the Special Tribunal, demarcation of border with Montenegro and the Brussels' agreement on the normalization of relations with Serbia. In the days to come, we will look for the best way of transforming Security Forces into the Army of Kosovo", Mustafa said.
According to Mustafa, these issues require lots of energy and focus from the government of Kosovo, along with the focus on economic development, employment and tackling of poverty.
"The tax reforms have offered the necessary balance for this phase in order to boost investments, by offering tax reliefs on the import of machinery, equipment, IT, raw material which is not produced in our country. While having social effects on families with low and middle incomes, these measures also help budget stability", PM Mustafa said.
Mustafa also mentions the loan agreement with the International Monetary Fund (IMF).
"The loan agreement reached with IMF helps investments which generate economic development, without restrictions that we apply for foreign debt. In the next four years, this will enable us to develop many projects of regional infrastructure which are important for the economy of the country", Mustafa noted.
Meanwhile, the achievements claimed by Mustafa have been contested by the opposition and experts of political developments in Kosovo.
Former speaker of parliament, Jakup Krasniqi told IBNA that Kosovo's PM, Isa Mustafa, has never been a man of great challenges.
According to him, the latest decisions of PM Mustafa are damaging for the state of Kosovo.
"Kosovo's PM had the chance to act in the best interest of the sovereignty of the country and not allow Serbia's sovereignty to be applied in any part of Kosovo, but he failed", Krasniqi said by mentioning the Special Chambers of the Special Tribunal, the demarcation of border with Montenegro and the agreement with Serbia.
Self Determination MP, Albin Kurti says that the consequences of the recent decisions made by the Prime Minister are very serious and damaging for the state of Kosovo.
"PM Mustafa is not at all a serious man and the coalition between LDK and PDK is very fragile. With their actions, they will not be able to govern Kosovo for too long. The problem is that they are causing great damages to Kosovo which will be felt even by the future generation", Kurti declared.
Analyst Shkelzen Dakaj told IBNA that Kosovo has entered a very difficult phase.
According to him, citizens and civic society who are unhappy with the government's decisions, may join the opposition against the Association of Serb Communes, Special Tribunal and demarcation with Montenegro.
"If a large number of people respond to the calls for protests warned by the opposition, they can turn violent. Under these circumstances, we may have unrest and violent protests in Kosovo.  Finding himself in front of great international pressure and pressure from opposition parties, the PM has no other solution but to stand down", Dakaj says. /ibna/