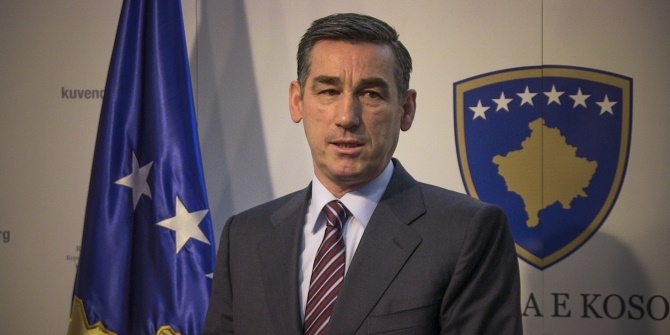 A request for the convergence of parliament has been submitted by the leader of the opposition PDK, Kadri Veseli, to discuss Kosovo's relations with the US.
Veseli announced yesterday that he had collected more than 40 signatures for the extraordinary session.
The decision came after calls from US officials to reconsider the US military presence in Kosovo due to the attitude of the Kosovo Prime Minister on the issue of customs duties on Serbian products.
"To avoid such damage, together with Members of the other opposition parties, we called for an extraordinary meeting tomorrow at 3 pm to demand accountability from this irresponsible government for its approach to the United States of America", Veseli said yesterday when he called the meeting as the leader of the opposition.
"As never before, this sacred alliance between Kosovo and the US is endangered by a prime minister who cannot understand and act properly, by a prime minister with no vision or responsibility. Unfortunately, it is increasingly recognized that this government is a threat to the national interest. This danger comes from this Government, which lacks the willingness to take responsibility and decisions in the interests of our country and our citizens. The damage it causes is serious", Veseli said at a press conference after meeting with his party's leadership./ibna