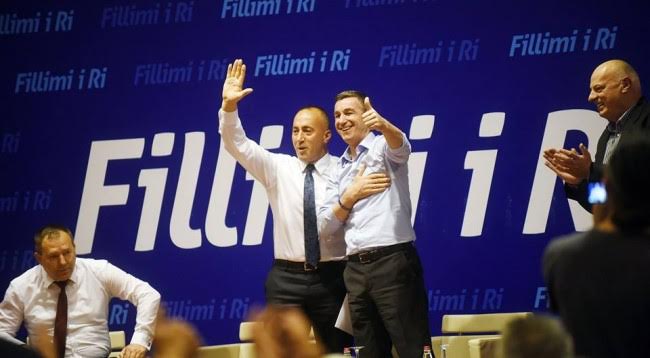 Based on the official results of the Central Election Commission, the coalition between PDK, AAK and Incentive has not secured the necessary number of seats for the creation of the government.
This process has become even more complicated, as the two largest parties in the country, Self Determination and Democratic League of Kosovo have refused to cooperate with the Prime Minister nominate from the winning coalition, Ramush Haradinaj.
Under these circumstances, the winning coalition may secure the 61 necessary seats with the Serb List, but analysts told IBNA that this government will not be stable and will be conditioned by Belgrade.
Professor of political sciences, Gjon Lucaj told IBNA that Kosovo needs a broad government which would see the inclusion of all political parties.
"At a time when the country is facing many important processes, such as the establishment of the Army, the approval of the Border Deal with Montenegro, the creation of the Association of Serb Communes and the reforms for EU and NATO accession, we need a stable government, which will not produce consecutive political crises", Culaj said.
According to him, a government which is voted by only 61 MPs will not be a stable government and it can, at any time, be blackmailed by MPs of the Serb community.
Based on the final result, the coalition between the Democratic Party of Kosovo, Alliance for the Future of Kosovo and Incentive Party has won 39 seats, Self Determination has won 32 seats, while the coalition between the Democratic League of Kosovo, New Kosovo Alliance and Alternative has won 29 seats.
As far as minority communities are concerned, the Serb List leads with 9 seats, while the Independent Liberal Party has only one seat. Meanwhile, non Serb communities have 10 guaranteed seats. /balkaneu.com/