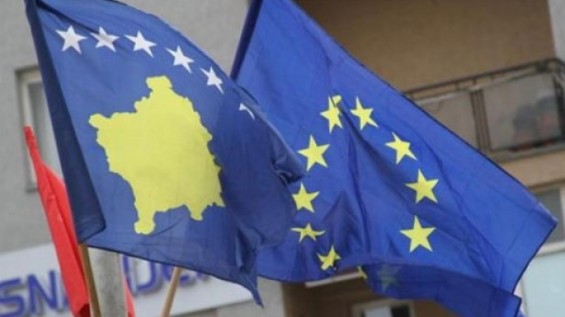 IBNA Special Report
Pristina, January 20, 2015/Independent Balkan News Agency
By Elton Tota
Kosovo's path toward its accession in the European Union will be long and have many challenges. In this process, the young state must meet political and economic criteria imposed by the European Commission.
Experts of European affairs told IBNA that the new government must be committed in building stable institutions that guarantee democracy, rule of law and human rights.
Meanwhile, they also mention the functional economy, which will be able to face competition and market forces within the EU.
Professor of European Law at the University of Pristina, Bardhyl Hasanpapaj told IBNA that Kosovo has made progress in several domains, but it hasn't delivered the political criteria.
"Kosovo must improve dialogue between the main partners and political actors and deliver the key partnership priorities. There must be a stronger and sustainable political dialogue in order to achieve an effective functionality of political institutions, namely parliament. Corruption is a serious problem, although improvements have been made to fight it. Measures must be taken in order to free recruitment in the public sector from political influences", says Hasanpapaj.
He says that if there's a wider coordination of mechanisms in the country to deliver the criteria for economic development and integration, obstacles in the EU integration path will be bigger.
"Institutions of the country must build a culture that yields consensus, joint engagement and energies for a faster economic growth", says he.
Professor of European Law, Avni Mazreku told IBNA that before integrating in the European Union, Kosovo must have a sustainable and competitive economy with almost all the other European countries.
"There must be improvements in the macro-economic stability, payment of taxes and investments in education and infrastructure must grow. What I consider as worrying here is the increase of trade deficit and high unemployment", says Mazreku.
He says that Kosovo must make more reforms in the economy.
"More efforts must be done to increase foreign investments and to create a business environment which addresses all administrative and legal weaknesses", says he.
Experts say that economic reforms are the main criteria for a quicker EU accession.
Meanwhile, government of Kosovo says that it's drafting the "National Program for Economic Reforms", which it will submit to the European Commission, in the framework of the process of Stabilization and Association.
"In the domain of economic governing, our EU accession path will have two objectives: improvement of the conditions for a market economy which is entirely functional and the development of capacities in the private sector to face competition in the framework of the European Union", declared the Minister of Finance, Avdullah Hoti.
He says that the first part of the program contains measures for macro-economic, while the second part contains measures to overcome structural misbalances in the economy of Kosovo.
According to Hoti, this program joins together several instruments that the government has for planning such as short-term framework of expenses, annual budget that stems from this framework, government program and National Strategy for Economic Development which is soon expected to be approved.
"Starting as of this year, this program will be submitted updated every January and I hope that the intensity of our work will make the number of years that we submit this program as small as possible, in order for Kosovo to be an EU member as soon as possible", said minister Hoti. /ibna/