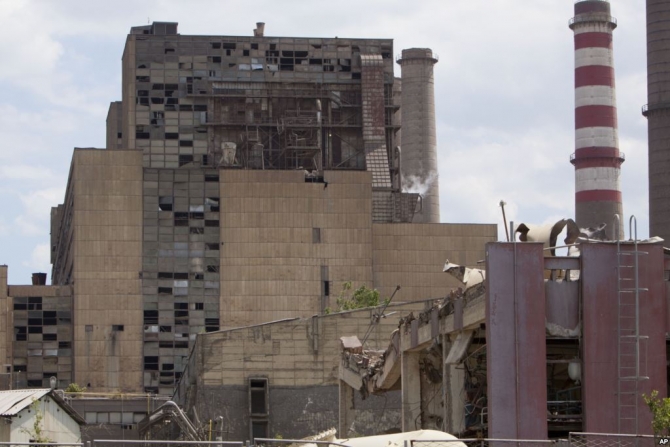 IBNA Special Report
Pristina, August 1, 2014/Independent Balkan News Agency
By Elton Tota
Citizens of Kosovo continue to face problems of power supply. 15 years after the war, several cities still have frequent power cuts. This shows that the country is on the brink of an energy collapse and that the government has been lacking  a concept of investments in this domain.
Power stations Kosovo A and B are currently producing sufficient energy to meet 50% of the needs of the citizens of Kosovo. Currently, Kosovo produces around 400 MWh of power supply in two generating units of the two power stations of KEK. This lack of power supply is being compensated through import of 100-300 MWH.
Given this shortage, Kosovar Company for Distribution and Supply of Power (KDES) is importing double the amount approved by the Ministry of Economic Development. During the two days of Eid alone, this distributor has spent 400 thousand Euros to import 250-300 MWh of energy to guarantee 24 hour power supply for the citizens.
This money which goes outside of Kosovo for the import of energy is one of the factors that led to the decision of the Regulatory Authority of Energy on July 1, 2014 to increase the price of power supply by 4,57%. The increase came after KEDS' complaint that it was not even breaking even.
This import has cost to KEDS 12 million Euros for the month of June and July.
To cover the lack of power supply, KEDS is importing energy from neighboring countries, such as Serbia, Montenegro, Serbia and several European countries.
Guri Shkodra, of KEDS, adds that the entire import is being financially covered by KEDS.
"The entire extra import due to the lack of production is being financially covered by KEDS and the general value of import is around 150-200 thousand Euros a day", said Shkodra.
He also said that KEDS is making all efforts not to apply power supply cuts and appeals to citizens to save energy.
"In these difficult days for the energy sector, saving helps a lot", added Shkodra. KEDS blames the disgrace taken place on Kosovo A power station for the situation, a disgrace taken place at the beginning of the month of June. Shkodra also says that the distribution network is very old and according to him, defects often take place and technicians try to resolve them in the shortest possible amount of time.
Edmond Nulleshi, head of the Corporation Services, has said that the lack of power supply is happening due to the repairs taking place in power station Kosovo A. Nulleshi says that Kosovo B is producing energy in line with the annual forecasts.
"On the other hand, after the accident produced on June 6, 2014, we have managed to activate the A3 unit of Kosovo A, which is producing without any problems. Meanwhile, other units are undergoing the necessary repairs", said Nulleshi.
He has also explained that as a result of the process of the privatization of the Public Supplier and Distributor, from May 8, 2013, KEK is no longer the holder of the public supplier license. "The supplier of consumers with energy is made by the Public Supplier. KEK has a license for the production of energy therefore KEDS must offer explanations on the issue of supply and import", added he. /ibna/