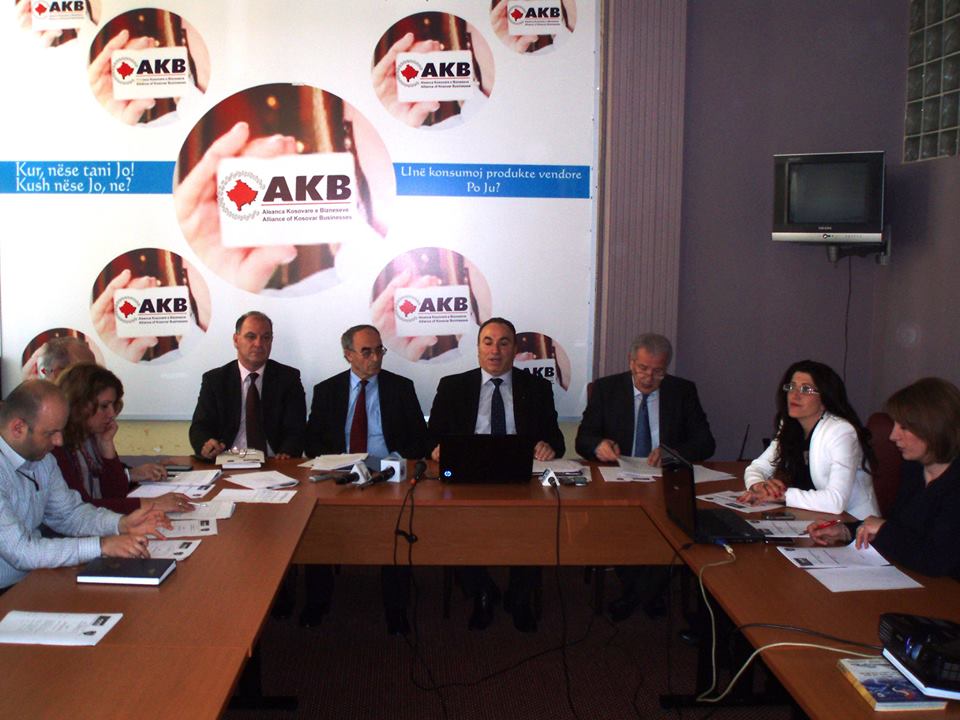 Pristina, February 11, 2014/Balkan Independent News Agency
By Albana Skenderaj
A study conducted by the Business Alliance of Kosovo (AKB) has concluded that the country needs to employ around 1500 foreign nationals.
The study, the results of which have been published today (11.02), is conducted for the first time in Kosovo and has been carried out upon the request of the Social Economic Council in cooperation with the Ministry of Labor and Social Welfare. This study is valid for 2014 and is expected to be used by Kosovo's state institutions in order to determine the number of foreign employees needed in the country.
The head of AKB, Agim Shahini declared today for the media (photo) that the study involves 2100 companies in all of Kosovo. Out of the total number, 70.5% responded to this survey. The study indicates that in 2014, companies in Kosovo need 1457 foreign employees in different sectors of business, services and production.
The majority number of foreign employees is needed in transport, telecommunication and construction. Namely, 399 employment permits have been issued for the construction sector, 348 permits have been issued for the transport and telecommunication sector and 135 permits have been issued for the production sector.
"Investments in the sector of construction sector, transport and communication indicate the biggest increase in the demand for jobs by foreign employers", said Shahini.
According to the study, the majority of foreigners are employed as operators and machine technicians with 279 demands, followed by engineers in the domain of construction, electrical technicians, mechanics with 107 other demands.
"This number for every profession in each sector will act as a final figure to determine the demand for foreign employees in Kosovo", said the chairman o AKB.
In 2009, parliament of Kosovo passed a bill to issue work permits for foreign nationals in Kosovo. The bill aims to set up legal standards for foreign nationals who want to be employed in Kosovo and their employment in the public and private sector. According to this bill, AKB must come up with the final annual figure of foreign employees who can be employed in Kosovo in accordance to the needs of the country for employment.
Even before the bill was passed, Kosovo has been in need of foreign workers. The majority of them belong to the private sector. Also, many foreign organizations and institutions which operate in Kosovo, employ foreign staff. /ibna/