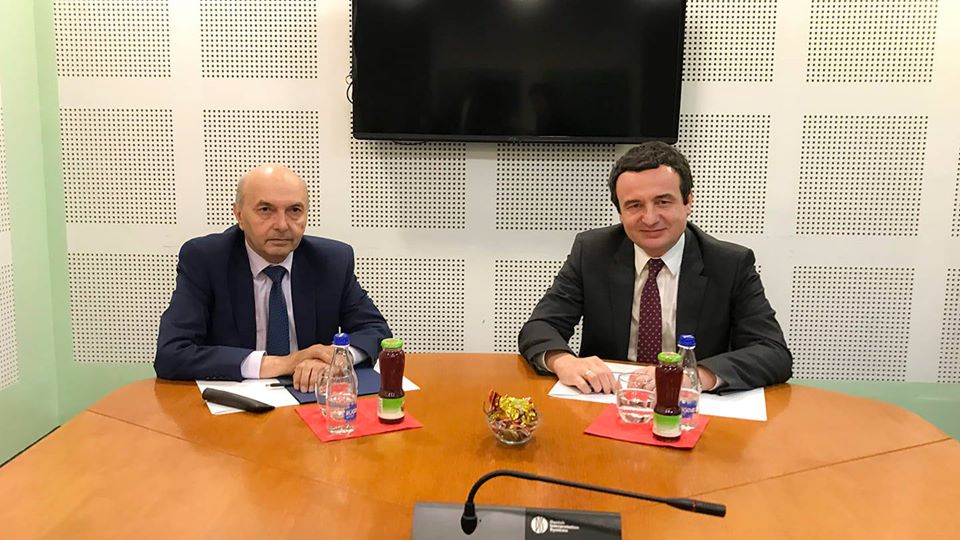 The leaders of the two Kosovo parties that won the 6 October general election failed on Wednesday to reach an agreement on forming a new government and promised the intensification of meetings until a final deal is reached.
A spokesperson of the Democratic League of Kosovo (LDK), addressing media after the meeting between leaders Isa Mustafa of LDK and Albin Kurti of Vetevendosje confirmed that no agreement was reached.
Besian Mustafa, spokesperson of the LDK, said that political leaders have agreed to meet on a daily basis, but has not commented on disagreements of the two parties that are standing in the way of the creation of the ruling coalition. "The meeting between the two leaders has been concluded. The two leaders have agreed to intensify meetings until reaching an agreement on forming a coalition Government", Mustafa said.
Also, Vetevendosje issued a short statement saying that Mustafa and Kurti agreed to hold meetings on a daily basis.
Vetevendosje leader Albin Kurti stated that in the coming days an agreement would be reached between the two parties and that the separation of ministries had already been discussed.
Kurti has said that the new government will have 12 ministries and that two ministries will belong to minorities./ibna