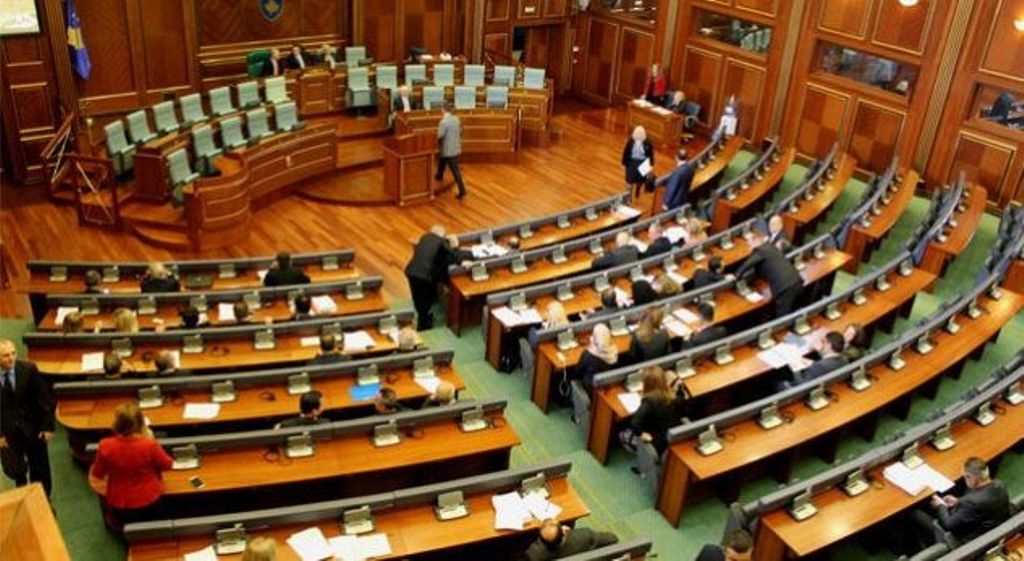 Democratic Party of Kosovo has decided to nominate Kadri Veseli for the post of the Speaker of Parliament, but Self Determination and LDK consider this candidate as unacceptable.
In order for the process of the formation of institutions not to be blocked, Self Determination and LDK have offered another candidate for this post.
Glauk Konjufca of Self Determination says that Kadri Veseli will fail if he runs for this post, because he lacks the necessary votes.
"Self Determination will vote against Kadri Veseli for the post of the Speaker of Parliament, but we are ready to envisage other names which could be proposed", Konjufca says.
In case the election of the Speaker of Parliament fails, the procedure is still open to political deals. The election of the speaker requires 61 votes in parliament, while the Democratic Party of Kosovo led coalition, otherwise known as PAN, does not have this number of votes.
Analyst from the Democratic Institute of Kosovo think tank, Albert Krasniqi says that this gridlock must be solved, as it may lead to other problems.
"If this candidate doesn't receive 61 votes in Parliament, then the sides must see if they can agree to another candidate, who would be acceptable for the majority of MPs", Krasniqi says.
Meanwhile, the Democratic Party of Kosovo, as the largest party of the PAN coalition, says that it hasn't yet decided on its candidate for the speaker of Parliament, but according to the vice chairman of this party, Enver Hoxhaj, Kadri Veseli may well be this candidate.
"The opposition is entitled not to vote, but Mr. Veseli has the support of PDK and the coalition's partners", Hoxhaj said.
Meanwhile, President of Kosovo, Hashim Thaci has called parliament to convene on 3 August. In this session, MPs are expected to take their oath and elect the speaker and the five deputy speakers of this institution. /balkaneu.com/