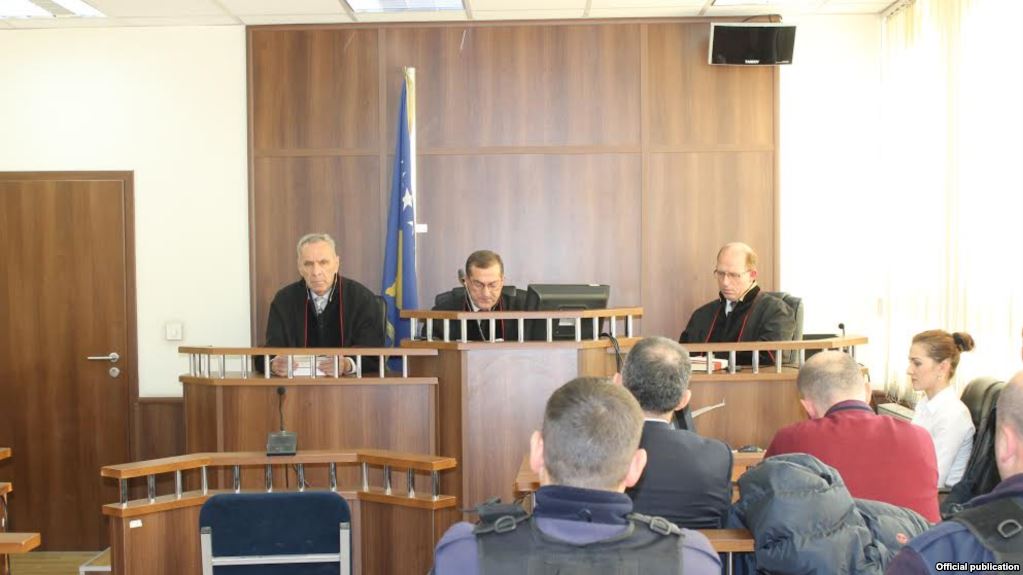 Authorities in Kosovo have jailed eight people who are accused of planning an attack during the 2016 football match between Israel and Albania.  The court in the capital handed the defendants, who are all from Kosovo, jail terms ranging from 10 years to 18 months, totalling more than 35 years.
A ninth defendant was ordered to pay a fine of €2,500.
In the fall of 2016, police of Kosovo, in cooperation with the police of Albania, arrested 19 people on suspicion of being connected to the so called Islamic State and plotting an attack in Albania and Kosovo too.
The prosecution said the group had planned to attack the Israeli team with explosives and automatic rifles.
The plan was thwarted when Kosovo police got wind of the plot and tipped off Albanian authorities who moved the game from a stadium in Shkoder, near the border with Kosovo, to a town closer to the Albanian capital, Tirana.
The prosecution said some of the defendants received orders to carry out an attack from Lavdrim Muhaxheri, a prominent Islamic State member from Kosovo and the self-declared "commander of Albanians in Syria and Iraq". /ibna/