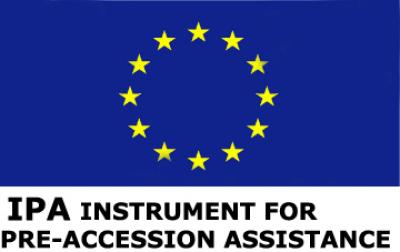 Pristina, April 28, 2014/Independent Balkan News Agency
By Elton Tota
Kosovo is behind in terms of efficiently exploiting the European Union funds. The financial IPA funds strategy for 2014-2020, has allocated over 14 billion Euros for the Balkan countries. A part of these funds are destined for the development of the state of Kosovo. Nevertheless, these funds are not exploited so much by institutions of Kosovo, communes, NGOs, farmers, etc.
Experts on European integration processes say that in order for it to be successful in the exploitation of the European funds, the government of Kosovo must form or authorize agencies for the coordination of the funds, to develop the instrument for propagation and information, to develop constant consultations during the preparation of strategic documents with the European Commission, the non government and private sector in Kosovo.
Kosovar farmers say that there are no capacities to meet the criteria and to draft the projects needed to be granted funds from the European Union. They say that there's a large number of criteria and technical issues in order to be granted projects that relate to rural or regional development.
Potato producer, M. Demiri from Fushe Kosova, told IBNA that he has attempted several times to apply for IPA funds, especially for the fifth IPARD component which relates to agriculture. Demiri says that he has met all technical criteria and that he has the capacities to draft a draft proposal, but there are other problems.
"I am interested and I have noticed that in order to apply for EU funds, the farmer must at least have professional knowledge in law, finance or agriculture. The property is also required to be registered accordingly and for us not to be in debt toward the state. There's also a large number of other technical issues which can rarely be met by a farmer in Kosovo", says Demiri.
According to him, another problem relates to adequate education. He says that a part of farmers do not have a professional formation. It's very difficult for them to write a draft-proposal in order to apply for EU funds.
The same opinion is also shared by the other farmer, H. Daka. Talking to IBNA, Daka says that although there have been several trainings in his village in Cerrovik, Klina, farmers are still unable to write a project. "Not only this, but it's impossible for them to meet all those conditions required by the European Commission for funds in agriculture", says he.
From 2014 to 2020, European Union will offer 500 million Euros worth of financial assistance for Kosovo. This was confirmed in the initiating meeting for the  Instrument for Pre-Accession Assistance  (IPA) program which was hosted by the Ministry of European Integration.
National Strategy for EU Assistance for the period 2014-2020 has identified 6 key priorities for Kosovo: rule of law and fundamental rights, reform on public administration, energy, competition and innovation, employment and social policies, agriculture and food safety.
Minister of Integration, Vlora Citaku says that 500 million Euros may seem a lot, but in fact, they're a very small amount as opposed to the needs of the country. "Therefore, these funds must be spend in full coordination with the budget of the Republic of Kosovo and other donations of international partners", suggests minister Citaku.
According to her, there must be a lot of work in the future in order for capacities to grow and in order to find the necessary mechanisms in attracting these funds.
Llokman Murtezani, who has done his PHD in the domain of the EU structural funds, says that the government of Kosovo is to be blamed for not attracting IPA funds. Speaking for IBNA, he says that institutions of the state are responsible for the management of this process.
"The main problems for the attraction of funds relate  to the lack of a professional central and local administration, lack of government cooperation with NGOs, lack of cooperation with the governments of neighboring countries, which are part of EU, such as Croatia and Slovenia and many other problems that are an obstacle in this process", says Llokmani.
Professor of Structural Funds and Cohesion Policies at the EU in the ISPE College, Muhamer Pajaziti, told IBNA that the government of Kosovo has made little efforts to talk about the importance of IPA funds. Pajaziti says that little work has been done in order to educate its officials to draft projects and withdraw these funds.
"In this aspect we're lacking trainings, brochures, video materials and strategies to clarify this situation. For this reason, there's confusion on what is being done in ministries and sectors in terms of the IPA Funds. Another problem relates to the uncoordinated planning of the programming process and its implementation. Consults with NGOs can help in overcoming problems mentioned before and also in the drafting of strategic plans, because they have more knowledge on the situation on field", says Pajaziti.
According to him, Kosovo, must benefit from the experience of Croatia and Slovenia as far as the attraction of IPA funds is concerned.
"In this aspect, experience of Croatia can help Kosovo in improving capacities for the attraction of the funds mentioned above. It would be good to open a central office for development and coordinating strategies of EU funds, which would carry out professional and administrative tasks. In order to have success in the exploitation of European funds, government of Kosovo must form or authorize agencies for the coordination of funds, to develop instruments for propagation and information, to hold constant consultations during the preparation of strategic documents with the European Commission and non government and private sector in Kosovo and also to contribute on the informal education for the EU finance opportunities as a prerequisite to have successful applications and projects", says Pajaziti.
With the new Instrument for Pre-Accession Assistance (IPA), from January 1, 2007, Kosovo was given the opportunity to benefit European funds. EU aid in the framework of IPA program, aims to help the country to complete its reforms which are needed to become part of the EU. With the money of structural funds, Kosovo could come closer to the level of wellbeing of European countries, contributing in the improvement of economic development, administrative development, educational and social development of the country.
Nevertheless, this was not what happened, due to the gridlock in the reforms and the inability to create a functional institutional, legislative system and the administrative capacities to successfully manage IPA funds.
With the 2013-2014 financial strategy, IPA program with which EU channeled its aid for the states which are in the process of accession, was divided into 5 funding components.
The countries which are like Kosovo, without the candidate status, benefited only two of them, namely the transition assistance and cross border cooperation. General budget for Kosovo for 2007-2013 is 565,1 million Euros.
In the 2014-2020 financial strategy, the 5 components have been replaced by "domains of policies", whereby even countries like Kosovo, which have not been granted the EU candidate status, may benefit funds. /ibna/