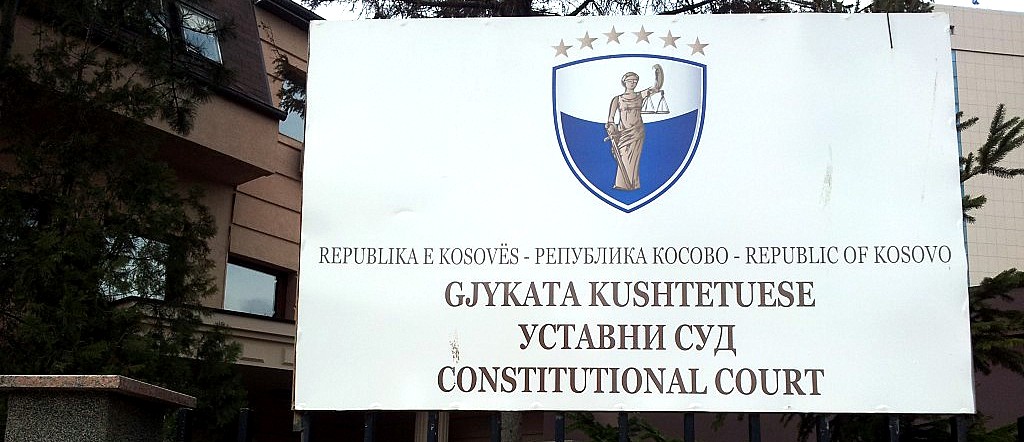 Kosovo will hold early parliamentary elections in 40 days, after the Constitutional Court ruled as unconstitutional indicted-for-fraud Etem Arifi's vote, which determined the outcome of the Kosovo government's formation back  in June 2020. The ruling was announced late Monday by the Constitutional Court, ordering the president to announce early elections in 40 days.
Arifi, a spokesman for the Ashkali Party, was convicted of fraud in 2018 after being found guilty of embezzling public funds and sentenced to one year and three months in prison. In June, the opposition party of Vetevendosje appealed to Kosovo's Supreme Court to challenge the constitutionality of Arifi's vote for Avdullah Hoti's government. Vetevendosje quoted Arifi as saying that his term as an MP had expired or was invalid after his conviction and that he had been sentenced to one or more years in prison by a final court decision.
The LDK-led government was formed in June following the fall of Vetevendosje Movement leader Albin Kurti's government as prime minister after a no-confidence motion initiated by the LDK, in the light of disagreements with the former the Vetevendosje Movement on his handling of the COVID-19 pandemic crisis. The LDK then brought together new partners in a coalition with the Alliance for the Future of Kosovo (AAK) and Nisma, creating a fragile majority in parliament. To form a simple majority of 61 votes out of the 120 seats in parliament, the LDK needed votes from non-Serb minorities based in parliament. Arifi's vote was decisive, as the government received only 61 votes, which was the required minimum number of votes.
Following Vetevendosje's appeal, the Constitutional Court held a public hearing last month, in which judges heard all parties involved in the case. Representatives of the Kosovo government during the hearing insisted that Arifi's vote was legal, while the Vetevendosje Movement alleged Arifi had no legitimacy to vote, thus rendering the government's mandate invalid. /ibna