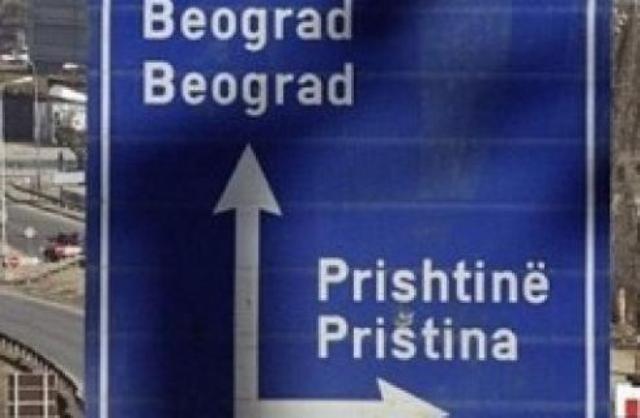 Pristina, May 20, 2013
Whilst talks continue to be held for the implementation of the agreement, parties have different interpretations and expectations for it. Meanwhile analysts in Kosovo warn for the birth of the Republic of Serbia in Kosovo.
The deputy Prime Minister of Kosovo, Hajredin Kuçi has said that this week, parties will come up with an implementation plan for the agreement reached in Brussels on April 19. But he insists that he's sure that there won't be a Treaty of Peace with Serbia. "There will not be a Treaty of Peace with Serbia without the problem of the Albanians in the Valley of Presevo being solved first", said Kuçi.
Meanwhile, the Serbian Deputy Prime Minister, Aleksandar Vucic has said that Serbia is now expecting aid for economic development and more investments. He expressed his conviction that in June, Serbia will be given the date for the start of negotiations with the EU.
"We demand Pristina to respect the Agreement and not to compensate for something that it has not had. I'd like to stress that Serbia has its own important and crucial issues, besides those that are mentioned, focusing on the economic development and investments", said Vucic commenting the declarations of the German Minister of Foreign Affairs, Guido Westerwelle who said that the agreement is a condition for Serbia if it wants to be given the date for the start of negotiations with the EU in relation to its accession.
Yesterday, Westerwelle has appealed for the implementation of the agreement, which aims the normalization of relations between Kosovo and Serbia.
"The implementation of the Brussels Agreement is the main condition for further progress of Serbia in the European path", said Westerwelle.
Germany is amongst those EU countries which have appealed the most to Serbia to remove its parallel structures from the North of Kosovo and normalize relations with it if it wants to make progress in the integrating process.
Meanwhile, analysts in Kosovo say that this situation may lead to the creation of a Serb Republic in Kosovo.
"Now, with the First Agreement for the Normalization of Relations (2013 Brussels Agreement), which has been accepted by the Delegation of Kosovo and that of Serbia, the autonomy of the Serbs of Kosovo is expanded in domains which were not sanctioned in the Agreement of Rambouillet or the Proposal of Ahtisaari, such as the justice system, police and political institutions. Therefore, we may face the creation of a new SrpskaRepublic and if the Serbs of Kosovo make the most of it, then at the end of this decade we may have a political entity such as SrpskaRepublic", says analyst Shkelzen Gashi.
Kosovo is negotiating about the implementation of the Agreement and parties are also discussing the technical side of things. /ibna/