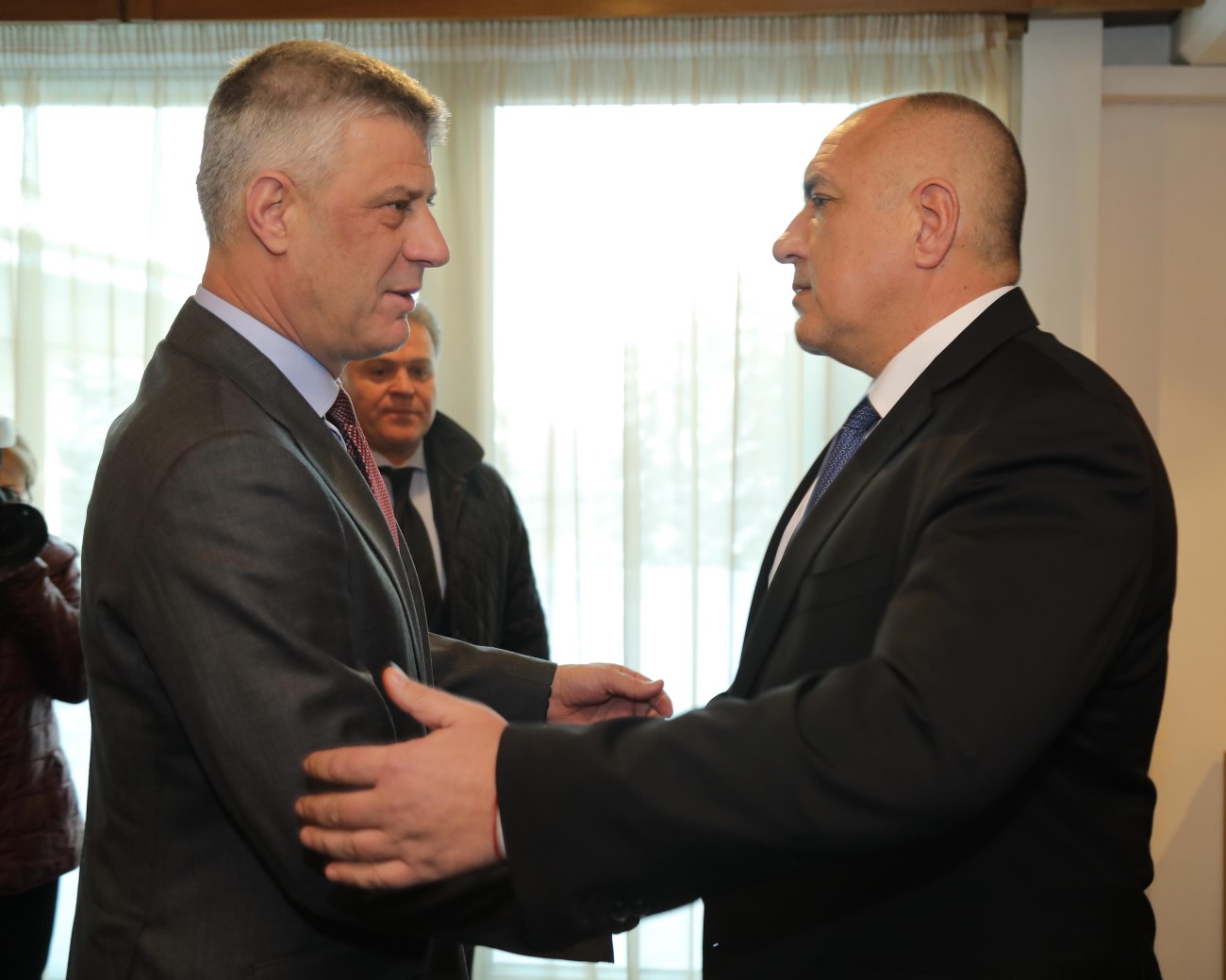 In an April 10 telephone conversation, Kosovo President Hashim Thaçi assured Bulgarian Prime Minister Boiko Borissov that his country does not aim to start any conflicts or armed attacks, a Bulgarian government statement said.
Borissov, whose country is the current holder of the Presidency of the Council of the EU, had said earlier in Mostar, after talks with Serbian President Aleksandar Vučić, that he intended phoning Thaçi to discuss the situation between Belgrade and Priština.
At their talks in Mostar, Borissov and Vučić agreed on the need for peace and the European prospects for the countries of the Balkans, the statement said.
Thaçi thanked Borissov for his efforts for the development and European integration of the Western Balkan countries and assured him that from Kosovo, only co-operation and assistance in this direction could be expected.
Thaçi emphasised that he would assist both with the Western Balkans Summit scheduled to be held in Sofia on May 16 and 17, as well as with peaceful and fruitful dialogue to smooth the differences between Priština and Belgrade.
Kosovo is the source of controversy regarding the Sofia May 2018 summit because five countries that do not recognise Kosovo as independent have indicated that they would not attend.
Borissov and Thaçi agreed on the need for peace, prosperity and Euro-Atlantic prospects for the region and added that they would work for thee tirelessly, the statement said.
They also discussed the possibility of a future working meeting to discuss the situation in more detail./IBNA