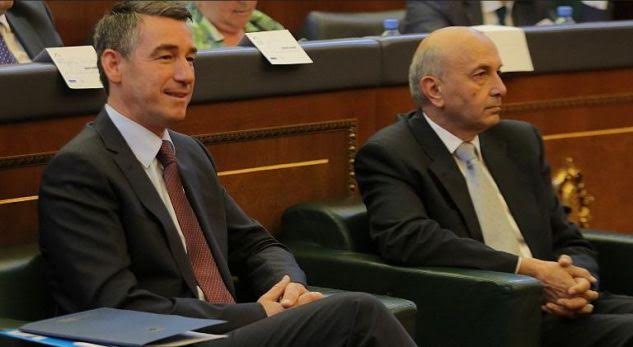 Governing coalition partners in Kosovo are not agreeing on the approval of the 2017 budget, due to the disagreements that exist.
This may lead for the coalition to be dispersed and the country to hold early elections.
After the budget bill was sent in parliament, parliamentary committees have not yet managed to discuss it, as the meetings are failing due to the boycott of the Democratic Party of Kosovo.
Analyst Vilhard Shala told IBNA that the current government has lost its legitimacy because it is not managing to advance important processes for the future of Kosovo.
"The current coalition is in need of votes. The departure of the Serb List from Parliament and disagreements between the two parties, LDK and PDK have made it impossible to ratify processes such as the border demarcation with Montenegro and other processes. Meanwhile, the failure to approve the budget is even more serious and this may take the country to early elections", Shala said.
Currently, Kosovo is facing many internal and external problems.
Problems in the ratification of the agreement of border demarcation with Montenegro have blocked the process of the liberalization of visas, while barriers in the establishment of the Association of Serb Communes have mined the process of talks for the normalization of relations with Serbia.
The young state also faces problems with a high trade deficit and corruption and organized crime. /balkaneu.com/