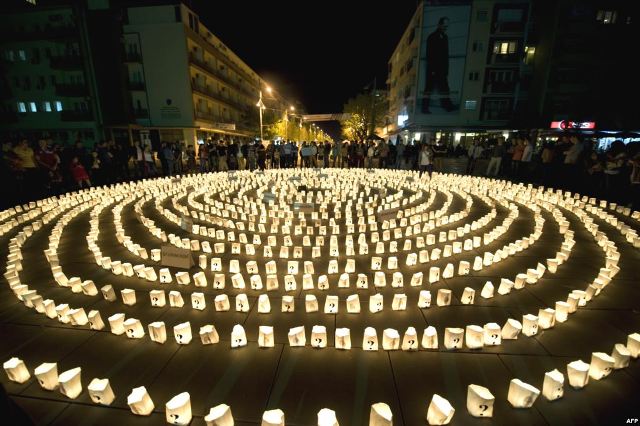 Pristina, April 27, 2015/Independent Balkan News Agency
By Elton Tota
The fate of missing people remains one of the most serious wounds of the last war in Kosovo.
Thousands of Albanians, including elderly people, women and children, who were killed by police and Serb army during the last war in Kosovo, were put on lorries and buried in massive graves in Serbia, in order to lose all traces of crimes.
Most of those Serbs who are responsible, have not been brought to justice for these cruel crimes, while some of them hold important offices in the institutions of Serbia.
According to official figures, there are over 1600 people from Kosovo, the majority are civil Albanians, the fate of whom remains unknown.
"Mother's Calls" organization has appealed on institutions to act at once in order to shed light upon the fate of missing persons in Kosovo.
The head of this organization, Nysrete Kumanova says that life without their loved ones is difficult and that they will not give up their efforts until the last missing person is found.
"On this day of commemoration, our association's only aim is to shed light upon the fate of even the last missing person. Today we convey the message of compassion, commemoration and honor for our people, but we also want to convey our message to politicians and institutions to never give up, but insist for this issue to be resolved", Kumonva said for IBNA.
The Organization for Regional Cooperation and European Integration (OBRIE) told IBNA that Serbia must apologize for the crimes that have been committed and compensate the damages caused in Kosovo.
"The tendency to individualize crime and the terror of the Serb population on civilian population in Kosovo, but also in other countries of the region, do not serve peace and stability in the region. There are so many missing people and nobody accepts any responsibility. This is not fair.  The international community must act", OBRIE says.
This organization says that if Serbia is looking for a new start, peace and stability in the region, then it must admit responsibility and compensate the damages caused to the people of Kosovo.
According to this organization, only then it would be reasonable to have talks between Kosovo and Serbia on technical issues and not on issues concerning the status.
On the National Day of Missing People, the PM of Kosovo, Isa Mustafa said that the families and relatives of these missing people have gone through many years of anxiety and wait for their loved ones.
"Serbia must provide answers for the disappearance of our people, for the monstrous crimes that its paramilitary and military forces carried out in Kosovo", Mustafa declared today.
Mustafa said that those who committed crimes must be brought to justice.
"The government of Kosovo must use all international institutions to ask for these missing people to be found, to be returned and for criminals to be brought to justice", Mustafa declared. /ibna/