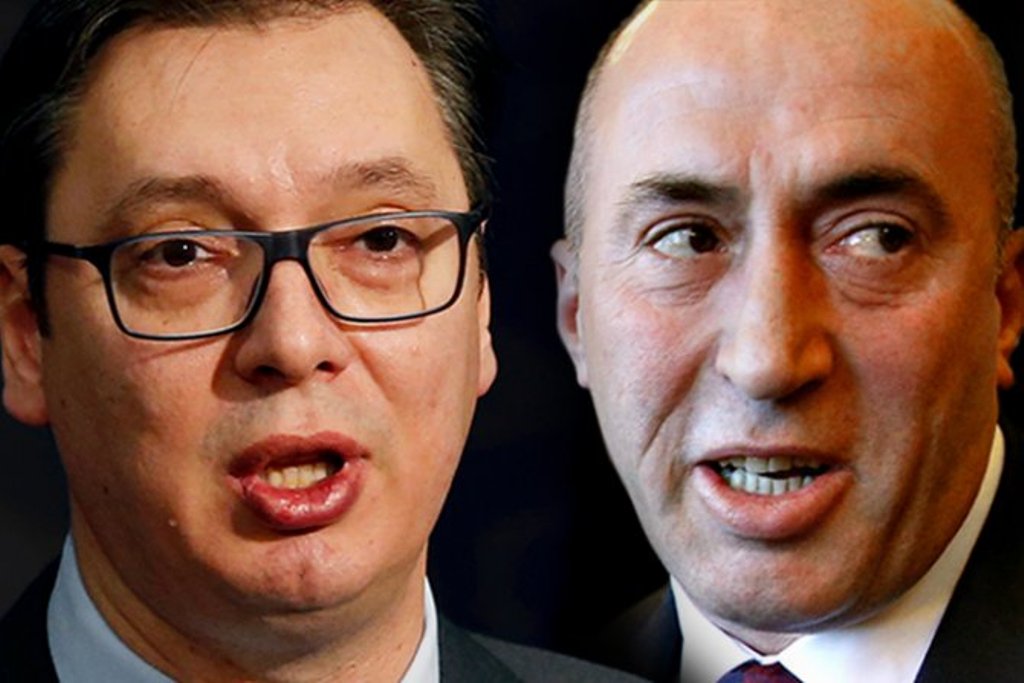 Prime Minister of Kosovo, Ramush Haradinaj said on Thursday that the 100% tariff on Serb goods will not be lifted until Serbia recognizes Kosovo's independence.
Haradinaj made these comments during the extraordinary session held by parliament of Kosovo. PM Haradinaj said that without such approach, then relations will not be normalized.
"They will advise us and demand us to give up such measures, but it's not good for Kosovo to withdraw from these measures until its independence is recognized. I assure you that if we don't do this, it will be impossible to achieve a legally binding agreement which guarantees mutual recognition", he said.
Kosovo's PM, Haradinaj also said that he has sent a letter to the head of EU diplomacy, Federica Mogherini to explain to her the reasons for this decision, following her request addressed to the government of Kosovo to scrap the tariff.
Meanwhile, president of Serbia, Aleksandar Vucic said on Thursday following a meeting with leaders of the Serbs of Kosovo in Belgrade, that Serbia should remain composed and be prepared for a long battle, while stressing his stance that Belgrade will not recognize Kosovo's independence.
He called on authorities in Pristina to remove measures, which according to him, will have damaging effects on the Serb citizens in Kosovo, but also on Albanian citizens.
Wednesday decision is expected to further escalate relations between Kosovo and Serbia.
According to the government's decision, all countries that want to export to Kosovo will need to refer to this country by its constitutional name "Republic of Kosovo.
The value of goods that Kosovo imports from Serbia is around 400 million euros a year. /ibna/