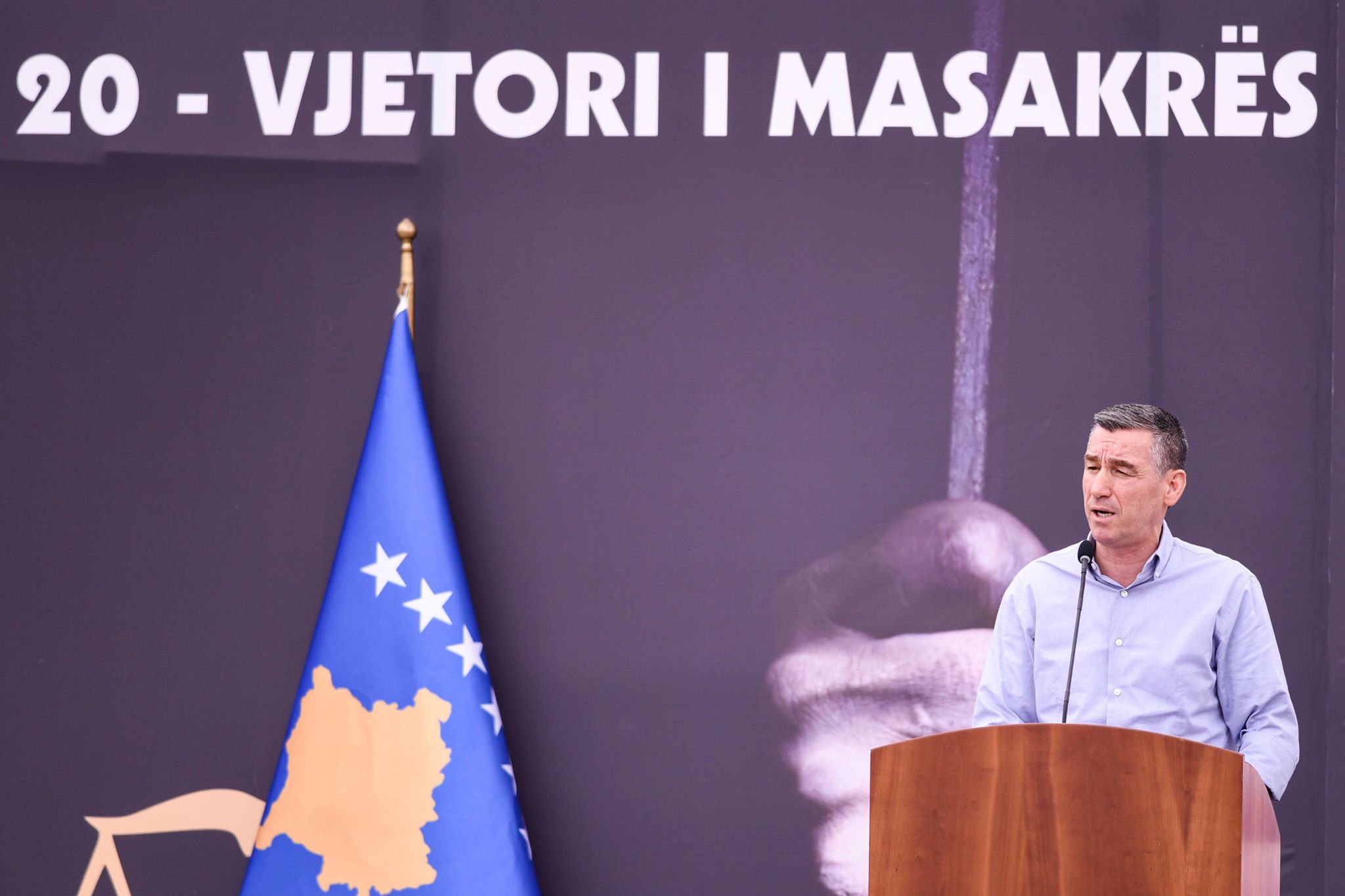 20 years after the end of the last war in Kosovo, authorities in this country demand that Serb genocide be condemned.
Kosovo's parliamentary speaker, Kadri Veseli declared today that Kosovo must take concrete action to demand justice for the Serb genocide in Kosovo.
"Kosovo must deliver justice for the Serb genocide and then live in peace with everyone, including Serbia", Veseli declared.
He invited all political parties to unite and agree on the creation of the international tribunal for Serb crimes.
On his part, Prime Minister Ramush Haradinaj said that Serbia is refusing to be held accountable for the crimes.
"Two decades later, Serbia is refusing to admit the truth, but people of Kosovo will never forget the past", Haradinaj said.
British ambassador to Kosovo, Ruairi O'Connell declared today that every victim deserves justice.
"Reconciliation starts by hearing the truth. We must admit what happened in Kosovo. I was touched by the words of a woman today who told me: 'We don't want revenge, but justice and we don't want this to happen again'", the British diplomat said. /ibna/