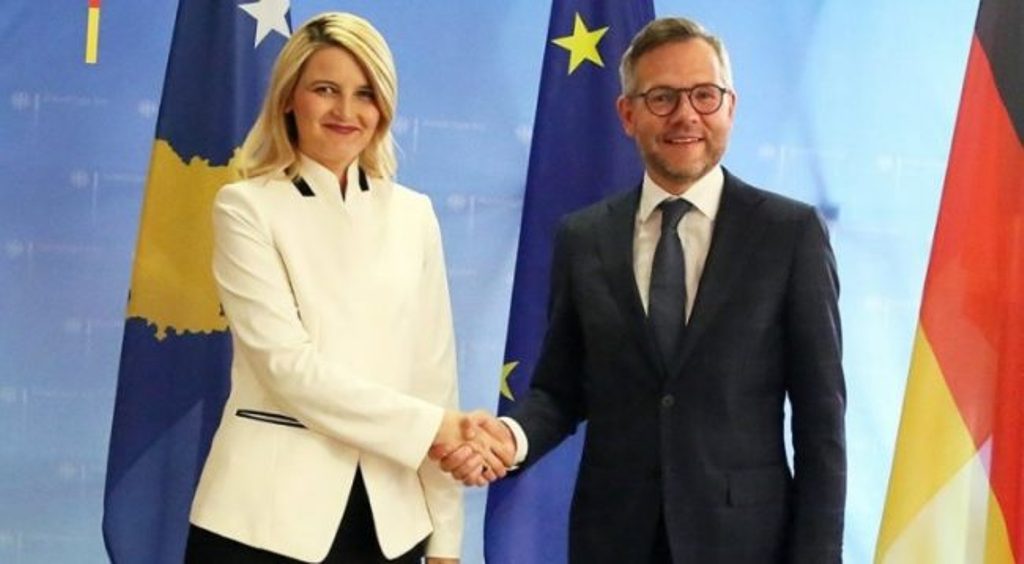 Kosovo's Minister for European Integration, Dhurata Hoxha held a meeting today, as part of her official visit to Germany, with the Minister of State for European Affairs, Mr. Michael Roth.
During this meeting, minister Hoxha has briefed the German minister on the latest developments in the country, the reforms that have been carried out and the commitment of the country to advance with the integration agenda.
Minister Hoxha demanded Germany's support for the process of the liberalization of visas, stressing that Kosovo has delivered all the requirements of the road-map for the visas.
Minister Hoxha has also briefed the German minister regarding the fight against organized crime and corruption and said that this fight will continue even after the liberalization of the visa regime.
Minister Michael Roth declared that Germany will support Kosovo in the integration process and praised the reforms that Kosovo has undertaken so far. /ibna/