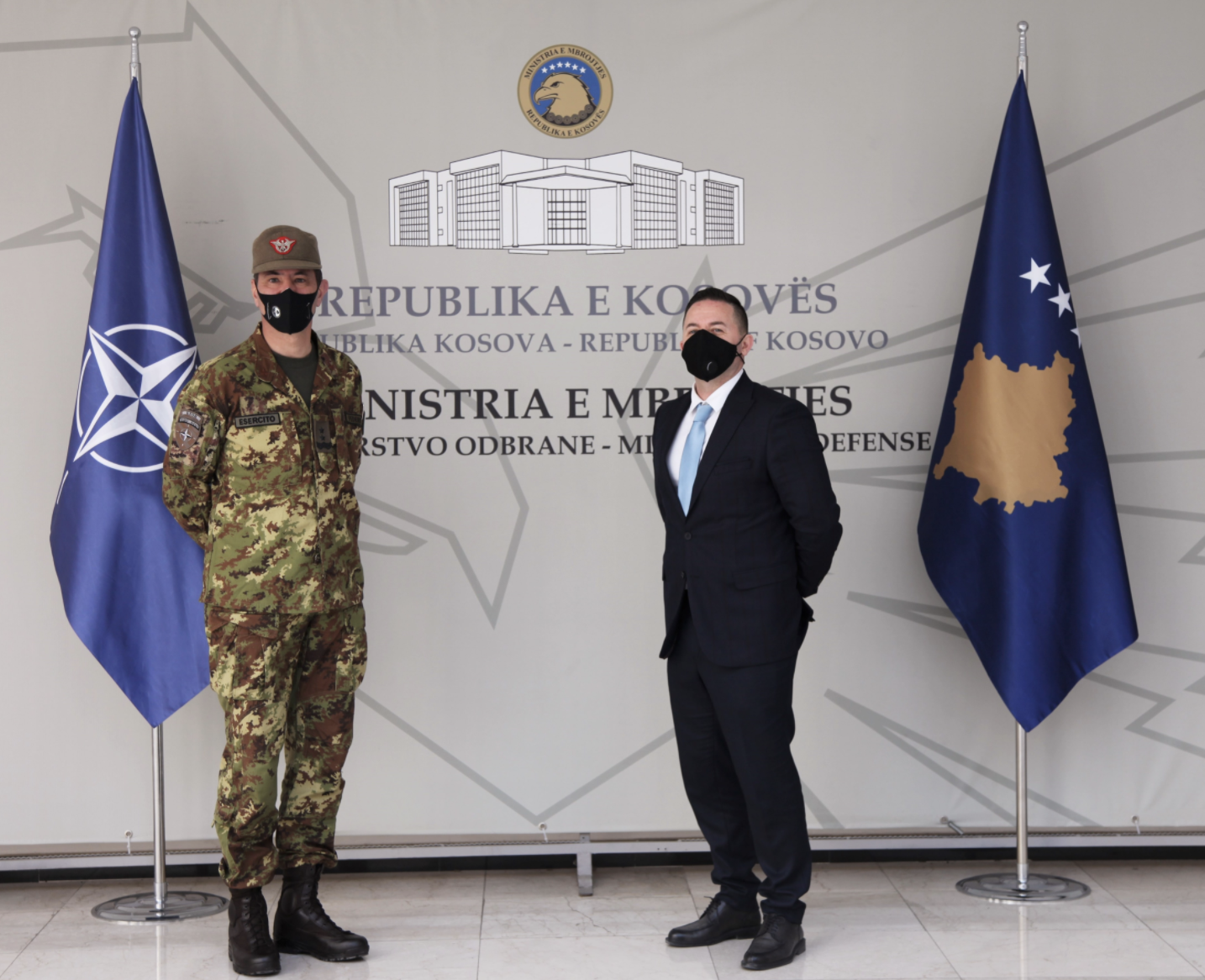 Kosovo Minister of Defence, Armend Mehaj, accompanied by the General Inspector of the Kosovo Security Force (SKF), Major Bashkim Jashari, hosted Thursday KFOR Commander, Major General Franco Federici.
According to a statement issued by Mehaj's Cabinet, General Federici assessed the achievements of the Ministry of Defence and KSF, their professionalism and cooperation with KFOR.
Mehaj thanked KFOR Commander for his visit and their contribution to a safe and secure environment in the country as well as to stability in the region.
Minister Mehaj assured KFOR Commander that the Ministry of Defence will continue implementing contemporary defence policies based on the NATO integration concept. Mehaj said that the KSF will continue advancing its operational capacities necessary to fulfil its mandate. Both Mehaj and Federici agreed to cooperation and coordination on issues of mutual interest./ibna