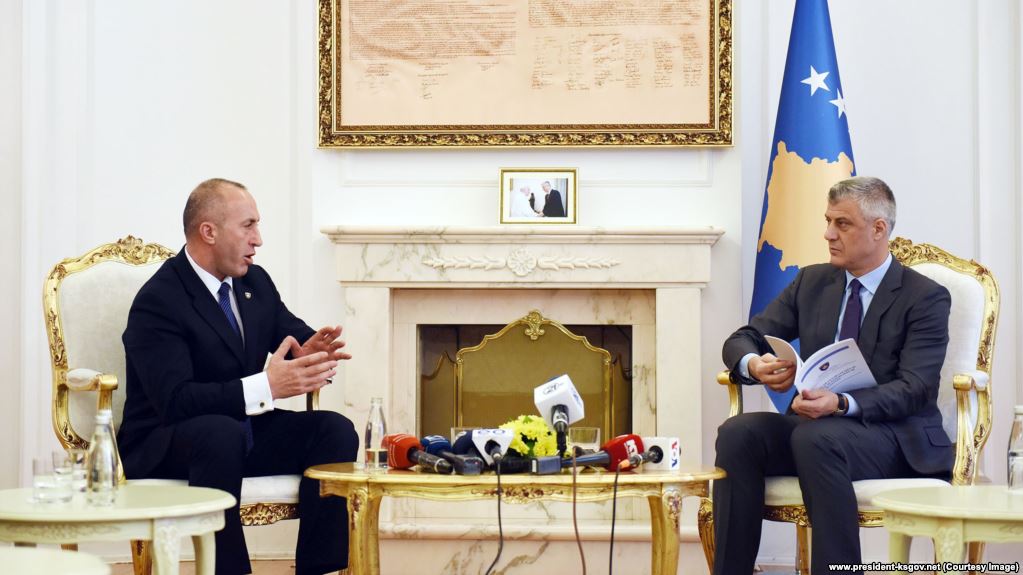 The idea for the so called "border correction" has aggravated the political discourse in Kosovo.
President of Kosovo, Hashim Thaci says that the Prime Minister of Kosovo should be "more rational and responsible in the declarations that he makes regarding dialogue for the normalization of relations with Serbia".
Thaci criticized PM Haradinaj for declaring that "the idea for border changes is dead".
President Thaci said that dialogue is not dead and that it's going through an important phase.
"I have expected the Prime Minister to be more rational in his declarations regarding dialogue. A Prime Minister who is serious in his work does not talk about wars and tragedies, but he focuses on reforms", Thaci said.
In the meantime, it's been a while that the heads of the two institutions launch accusations against each other due to the fact that they do not agree on what would be the best way to mend ties with neighbouring Serbia. During the summer, president of Kosovo, Hashim Thaci and president of Serbia, Alexander Vucic demanded the support of the international community for a deal which could lead to a change of borders.
President Thaci continues to reiterate his idea for "border correction" which means union of the Presevo Valley, a region inhabited by an Albanian majority in the south of Serbia, with Kosovo.
His idea has not been supported in Kosovo where the opposition has held protests. The opposition has also rejected the draft resolution proposed by ruling parties regarding dialogue with Serbia. Under these circumstances, Kosovo's parliamentary speaker, Kadri Veseli has called a meeting between political parties in order to unite them. /ibna/